Wars and foes: White House lists key threats in NSS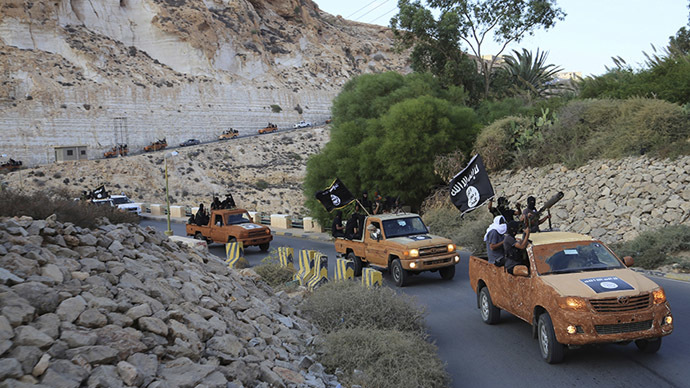 The White House has released a new National Security Strategy (NSS), after five years of no updates, which outlines Obama's perceived threats against the US, such as rising terrorism, cybersecurity issues, Russia's influence and dangers posed by Ebola.
The document lists US President Barack Obama's strategy for his final two years in office.
Even though the US ambassador to the UN, Susan Rice, maintained that there were no broad changes to the strategy during her Friday's speech, some substantial difference can easily be spotted from the 2010 version of the document.
War without end?
The 2015 NSS focuses on the rising wave of terrorism in the face of Islamic State (IS, formerly ISIS/ISIL) and the increased risks of spillover, while the 2010 version concentrated on ending the wars in Iraq and Afghanistan.
In the new NSS, the US toots its own horn, stressing that it is "better able to guard against terrorism" because of the nation's "improved information sharing, aviation and border security, and international cooperation."
It also highlights the problem of homegrown terrorism, as it notes "community-based efforts and local law enforcement programs" that must work to prevent domestic terrorist attacks. Moreover, the NSS points to the tragic Boston Marathon bombings as proof of the government's improved responsiveness and resilience, rather than as a point of failure in their security strategy.
READ MORE: Pentagon dispatches first batch of US forces to train Syrian rebels
Cybersecurity and surveillance
Another key part of the document deals with cybersecurity issues: "The danger of disruptive and even destructive cyber-attack is growing …we will take necessary actions to protect our businesses and defend our networks against cyber-theft of trade secrets for commercial gain whether by private actors or the Chinese government."
However, Rice largely ignored the surveillance aspect during her speech, which is what the US has been most criticized for following the NSA scandal.
Rice skimmed over the growing US surveillance techniques: "We'll keep working to make our own laws more inclusive, to sustain our prohibitions against torture, to protect civil liberties and privacy, and to improve transparency on issues like electronic surveillance."
However, the majority of unwarranted US surveillance looks like it is here to stay, as many of the programs, which are at the heart of the NSA controversy, will remain in place.
Earlier this week, the Obama administration announced a new set of guidelines regarding how US agencies, like the NSA, could conduct surveillance on American citizens. But, most of the so-called changes were largely skin-deep and hardly make a dent in the US hawkish surveillance practices.
READ MORE: White House reveals 'weak' NSA reform nearly 2 years after Snowden scoops
Nearly two years after surveillance revelations came to light, following former NSA-contractor Edward Snowden's disclosure of top-secret documents to the media, critics labeled the changes as too weak.
"Obama's latest NSA 'Reform' is predictably weak," Gizmodo declared in a Tuesday morning headline. "Proposed changes to US data collection fall short of NSA reformers' goals," boasted an article published by the Guardian.
Russia, China
One of the other notable changes in the new NSS document was a strategy shift against Russia. In 2010, the document called for the strengthening of ties with Russia, while the 2015 version is urging for additional pressure on Russia in order to reverse its course of action with regards to Ukraine.
NSS uses words like "aggression,""coercion," or "belligerence" when talking about Moscow and the Ukrainian crisis. "Russia's aggression in Ukraine makes clear that European security and the international rules and norms against territorial aggression cannot be taken for granted," the document states.
A Director of National Intelligence report, published simultaneously, was also concerned with Russia's influence, but used milder language. "Russia is likely to continue to reassert power and influence in ways that undermine US interests, but may be willing to work with the United States on important high priority security issues, when interests converge," it said.
Obama has been reiterating his stance on fighting Russia's aggression, and he admitted that America had been "a power broker" in the Ukrainian power-transition during his interview with CNN last week.
READ MORE: Obama openly admits 'brokering power transition' in Ukraine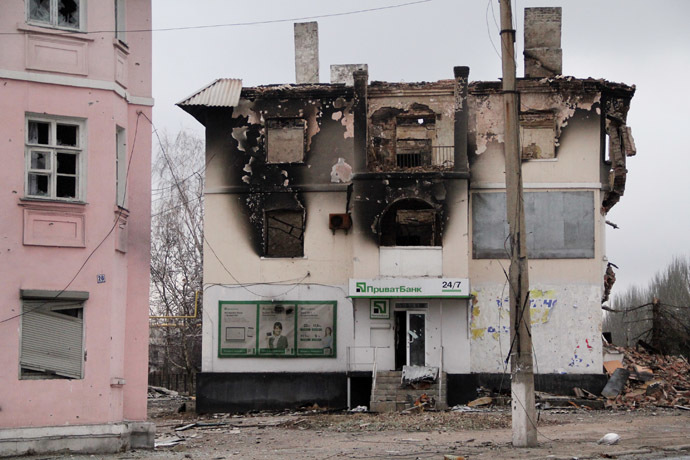 Washington has been a vocal supporter of the regime in Kiev, which took power after an armed coup in February. It has blamed Russia for the country's slide into a civil war, which has already claimed more than 5,000 civilian lives and is taking a heavy toll on the Ukrainian economy.
However, Moscow sees Washington as the prime instigator of the mass public protests in Ukraine, which slid into street violence and the downfall of its elected government.
China was also identified as a threat, especially when it comes to cybersecurity issues. The concern was mirrored in the Director of National Intelligence report, which said: "China has an interest in a stable East Asia, but remains opaque about its strategic intentions and is of concern due to its military modernization."
North Korea's pursuit of nuclear and ballistic missile capabilities, as well as Iran's, are also singled out as key concerns, as is ongoing instability in the Middle East and North Africa, especially with regards to the violent extremist and terrorist groups that the region has gave way to in recent years.
The term "leadership" or "America leading" is used over 100 times in the NSS. On top of that, the strategy of using America's economic advantage to set global policy is stressed, specifically though the promotion and advancement of trade policy, like TransAtlantic partnership and TransPacific partnership.
Meanwhile, environmental and health risks also remained a priority, including the potential reemergence of Ebola.
You can share this story on social media: