CIA allegedly considered giving Iraq flawed nuclear plans, just like Iran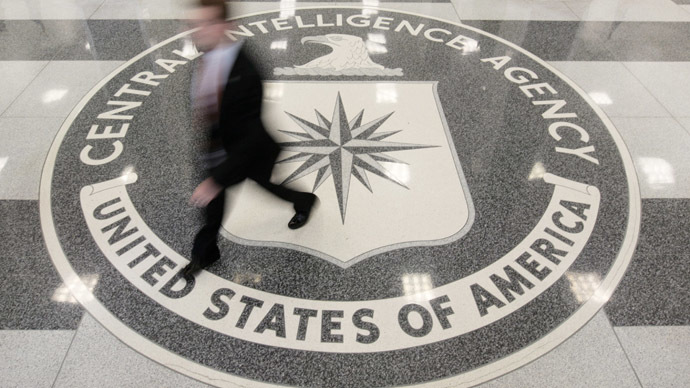 A court document from the CIA leak trial against accused whistleblower Jeffrey Sterling reportedly shows Iraq could have been the second target of the agency's Clinton-era plan to deliver flawed nuclear weapons blueprints via "Operation Merlin."
Examining documents entered as evidence in the prosecution of Sterling, a former CIA employee, journalists have found multiple indictors that after Iran, Iraq and other countries might have been given flawed nuclear bomb plans. Experts think the flaws could have easily been reverse-engineered to create a functioning nuclear device.
READ MORE:'When you collect everything, you understand nothing' – Snowden
The documents in question were publishedonline by Marcy Wheeler at EmptyWheel.net.
RT's Manila Chan asked David Swanson, director of WorldBeyondWar.org, about the speculation that the Operation Merlin could have been expanded to other countries.
"It is crystal clear that this operation of using a former Russian scientist to deliver slightly flawed nuclear weapons to Iran was to be expanded to additional countries, in particularly Iraq," said Swanson. "And this is supposed to be a 'hush, hush' secret, but among all the evidence the prosecution used at the Jeffrey Sterling trial it was a very clear revelation that Iraq was the next country on the list. How far they got and whether they went through with it remains to be seen."
READ MORE:White House knew CIA spied on Senate torture investigators - report
Swanson said that the official CIA record of what was going on when Operation Merlin was undertaken has blanked out the name of a country. The CIA blanked out what they considered classified, but they left in the indefinite article 'an,' implying the country began with a vowel. With the number of spaces available for the country name, Iraqi and Omani are the only ones which would fit, according to Swanson.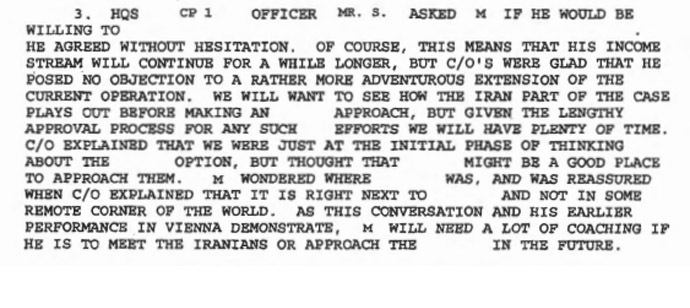 Swanson said additional documents showed the Russian scientist, "Merlin," and his wife continued to be paid hundreds of thousands of dollars by the CIA until at least 2009. He alleged that this showed the operation may have continued into the Bush and Obama administrations.
Trial exposes more of the @CIA's Operation Merlin, an attempt to create a WMD-style anti-Iranian nuclear arms scare: http://t.co/Y2SKvhPozF

— LobsterMagazine (@LobsterMagazine) January 23, 2015
The Justice Department indicted Sterling of violating the Espionage Act of 1917, alleging he had leaked information about Operation Merlin to New York Times reporter James Risen, who wrote about the effort in the 2006 book "State of War." Though the defense argued that no direct evidence linking Risen's story to the former CIA employee was presented, Sterling was found guilty.
READ MORE:CIA whistleblower Jeffrey Sterling found guilty on all counts
Swanson thinks that blowing the whistle on the Iranian plot risked eliminating the operation's potential to be used against other countries – and risked exposing the possibility that the plan had already been used against other nations such as Iraq.
"You had Condoleezza Rice there [at the trial] to testify who was responsible for getting the New York Times to refuse to print the story of Operation Merlin in Iran," he said. "Condoleezza – who famously said, 'We should be worried about mushroom clouds from Iraq' – and you had the CIA thinking about giving nuclear plans and blue prints and parts lists and diagrams to Iraq. So when the CIA's George Tenet talks about [the] 'slam dunk' of proving Iraq had weapons of mass destruction – maybe there was a slam dunk for him that we haven't found out about yet."
You can share this story on social media: