CIA whistleblower Jeffrey Sterling found guilty on all counts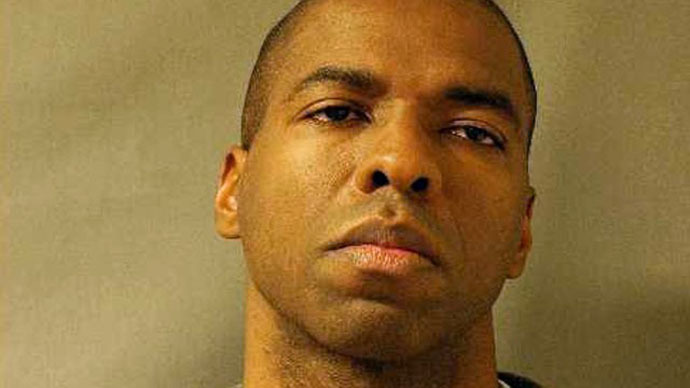 A jury found former CIA officer Jeffrey Sterling guilty of all charges against him under the Espionage Act. The government accused Sterling of illegally revealing classified information about a mission and thus putting American lives in danger.
BREAKING: #CIA whistleblower Jeffrey #Sterling found guilty on all counts.

— Manuel Rapalo (@Manuel_Rapalo) January 26, 2015
Sterling was charged under the Espionage Act for disclosing classified information about a mission meant to slow Iran's nuclear program to New York Times reporter James Risen, who then wrote about the CIA's Iranian plot in his 2006 book, "State of War." The plan's goal was to learn more about the country's controversial nuclear program and impair its progress, and the schematics were reportedly funneled to the Iranians via a Russian scientist with the codename "Merlin."
Risen was also critical of the plan in his book, saying it could have inadvertently helped Iran if they were able to identify what was wrong with the blueprints. Prosecutor Eric Olshan argued in court that these criticisms matched up with Sterling's own view of the mission, and portrayed the CIA as unresponsive to potential risks.
"The only person who comes out smelling like roses in Mr. Risen's telling is Jeffrey Sterling," Olshan said.
The former CIA officer, who was fired in the early 2000s, was convicted of nine counts of unauthorized disclosure of national defense information and other related charges. US District Judge Leonie M. Brinkema allowed Sterling to remain free on bond until his April 24 sentencing.
BREAKING: Sentencing of #CIA whistleblower Jeffrey #Sterling scheduled for April 24th @ 9am. Jury finds Sterling guilty on all 9 counts.

— Manuel Rapalo (@Manuel_Rapalo) January 26, 2015
Earlier on Monday, jurors told the judge that they were unable to reach a unanimous verdict on several of the charges. Brinkema told them to keep deliberating, however, and they returned with a decision mere hours later.
When the verdict was read, Sterling "stared expressionless at jurors" and "hugged his sobbing wife afterwards," the Washington Post reported.
Jeffrey #Sterling leaving court following guilty verdict. Sterling will remain free until sentencing on April 24th. pic.twitter.com/y5Hvf8PA23

— Manuel Rapalo (@Manuel_Rapalo) January 26, 2015
Sterling was the fifth person in US history to be charged with mishandling national defense information under the Espionage Act.
The conviction is a significant victory for the Obama administration, the New York Times reported. Despite promises to be "the most transparent administration ever," the executive branch has led an unprecedented crackdown on whistleblowers and those who leak information about national security matters to journalists without government approval.
Olshan and the prosecution painted Sterling as a disgruntled employee who leaked the information because of unrelated grievances stemming from a racial discrimination complaint filed by Sterling, who is African American, against the CIA.
"He felt he'd been mistreated," Olshan said. "He was angry. He was bitter. He was done keeping the CIA's secrets."
"The defendant put his own selfishness and his own vindictiveness ahead of the American people," Olshan also said during closing arguments Thursday. "For what? He hated the CIA and he wanted to settle the score."
Sterling's defense attorney, Barry Pollack, rebutted these claims by highlighting the fact that government failed to produce any direct evidence linking his client to Risen's account in "State of War."
"The government has great lawyers. It has a great theory. It just made a great argument," Pollack said. "What the government lacks is evidence."
While prosecutors showed that Risen and Sterling contacted one another dozens of times, Pollack said that nothing the government presented to the jury showed that the two had discussed any classified information. Defense attorneys argued that Capitol Hill staffers who had been briefed on the operation were more likely to be the source of the leak because some of the information in Risen's book addressed things that happened after Sterling left the CIA, the Washington Post reported.
Earlier in the trial, a CIA manager testified that more than 90 people in the government knew about the covert Iran mission.
The trial of former CIA officer #JeffreySterling is now in the hands of jurors. This complex case has all the... http://t.co/GOX9x8logD

— Manuel Rapalo (@Manuel_Rapalo) January 23, 2015
Prior to the trial, the government was engaged in a serious effort to get Risen to testify, in the hopes that he would reveal information about his source. Risen fought subpoenas from two presidential administrations – those of George W. Bush and Barack Obama – but eventually lost his case in court. When he appeared in court under oath, however, Risen refused to answer any questions about his source, and the Justice Department decided not to ask him to testify.
The trial lasted seven days, with CIA agents sneaking into the courtroom to testify behind grey screens so as not to reveal their identities. The jury deliberated for three days before delivering its unanimous verdict.
You can share this story on social media: