Craigslist personal sex ads 'linked' to 16% jump in HIV cases, study claims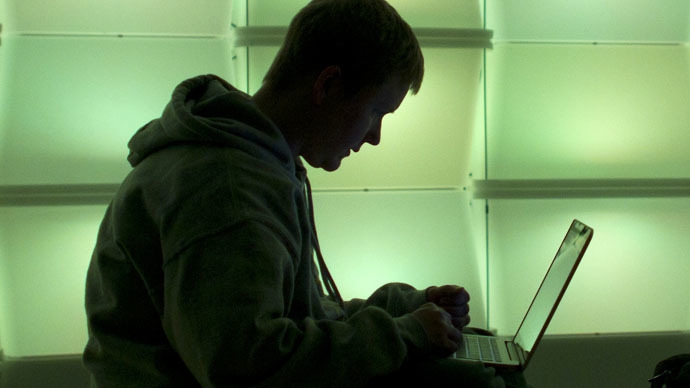 Personal ads on Craiglist, popular for arranging casual sexual encounters, have been linked by a new study to a 15.9 percent surge in HIV from 1999-2008. The ads coincided with 6,000 new HIV cases annually, the University of Minnesota study said.
However, the research also makes the claim that it is not ads by professional sex workers that are responsible for an increase in STDs through casual sexual encounters, but those from people not engaging in paid-for sexual services, Science Daily said. It cited the study, by Jason Chan, of the Carlson School of Management, and New York University's Anindya Ghose, published in the December issue of MIS Quarterly.
Craiglist, a San Fransisco-based classified ads website, was incorporated as a for-profit company in 1999. For a decade, it ran "erotic" and "adult" ads on its personals section, but later dropped them after criticism from some quarters that it was promoting prostitution and sexual trafficking.
READ MORE:Rape laws reviewed to expose rapists who 'hide' behind social media – legal conference
The authors said that the extra cases of HIV, the virus that causes the acquired immunodeficiency syndrome (AIDS), over the period 1999-2008 in 33 US states, translate into between $62 million and $65.3 million in medical treatment for those who become HIV positive, an abstract from the study claimed.
Study: HIV cases jump 16% when Craigslist comes to town http://t.co/LZAD8r2Kkm

— Christopher Ingraham (@_cingraham) February 1, 2015
Study co-author Chan said the founders of Craiglist, which started as an email list between tech professionals in the San Fransisco area in 1995 but later became popular with the LGBT community as a way to arrange dates in conservative areas of the United States, could not have predicted the "unintended consequences" of their service.
"Our study results suggest that there is a new social route of HIV transmission that is taking place in this digital era," Chan said, Science Daily reported. "Health care practitioners and policymakers have to look more closely at online platforms to assess how its usage may facilitate the spread of HIV and STDs across the country."
In recent years, Craigslist has prohibited ads for professional escort services, and visitors to the personal ads section are greeted with the notice: "Safer sex greatly reduces the risk of STDs. Please report suspected exploitation of minors."
The researchers said that the risk of contracting HIV and other STDs was higher among the general public using personal ads for casual sexual encounters than with the ads by professional sex workers, Science Daily reported.
In the study, Science Daily said that Chan and Ghose found that "nonmarket-related casual sex" is the primary reason for the increase in HIV cases, in contrast to "paid transactions solicited" featured on the site (e.g., escort services and prostitution), which showed a "negative relationship with HIV trends." This suggests that professional sex workers are more aware of the risks associated with casual sexual relations and practice safer sex more consistently, the authors were quoted as saying.
You can share this story on social media: