'No Drone Zone' placed over Super Bowl XLIX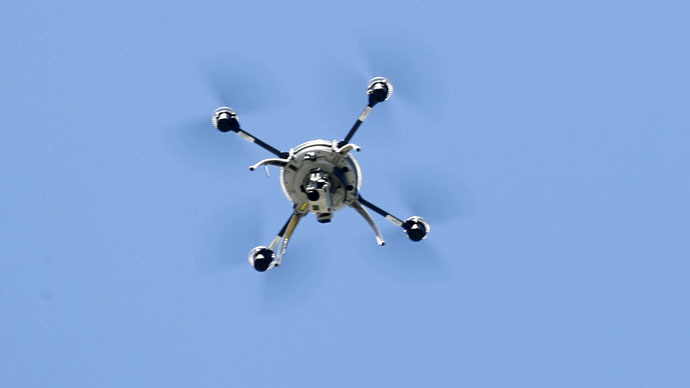 If you're one of the lucky thousands planning on attending the Super Bowl this weekend, the Federal Aviation Administration (FAA) wants you to be aware: the deploying of any drone during the big football game won't be tolerated.
On Wednesday, the FAA published a bulletin on the government agency's official website reminding football fans that unmanned aerial vehicles, or drones, aren't allowed in the sky around Super Bowl XLIX on Sunday, when the New England Patriots square off with the Seattle Seahawks.
"The FAA bars unauthorized aircraft – including drones – from flying over or near NFL regular- and post-season football games," the agency said in a statement. "The same restriction applies to NCAA college games in stadiums seating 30,000 or more fans, Major League Baseball games and many NASCAR events."
According to the FAA statement, rules currently in place may allow law enforcement to detain and interview anyone caught controlling a UAV around the University of Phoenix Stadium in Glendale this weekend, effectively making the arena a "No Drone Zone."
"Besides possibly landing a violator in jail, flying an unmanned aircraft over a crowded stadium could result in an FAA civil penalty for 'careless and reckless' operation of an aircraft," warned the FAA, citing a rule sheet that also restricts the use of hang gliders, hot air balloons, and other non-traditional aircraft during the Super Bowl.
Those restrictions, according to the flight advisory published earlier this month, will be enabled over the stadium on Sunday, February 2 upon the request of the Department of Homeland Security, the FAA's parent agency.
Officials on the other side of the country meanwhile are still scrambling to figure out how to keep airspace secure – at least in Washington, DC, where a small UAV recently raised concerns after it crashed on the White House lawn.
READ MORE: Off-duty drunk federal employee flew drone over White House - report
According to reports, a drunk government employee may have been playing with his hobbyist drone when the security breach occurred on Monday. An incident like that will likely be impossible on Sunday when the US Customs and Border Protection offers Black Hawk helicopters and truck-sized X-ray machines, according to the Associated Press, that are typically deployed at border crossings, not sporting events, in order to assist with security.
You can share this story on social media: