Guantanamo Naval base commander relieved and under investigation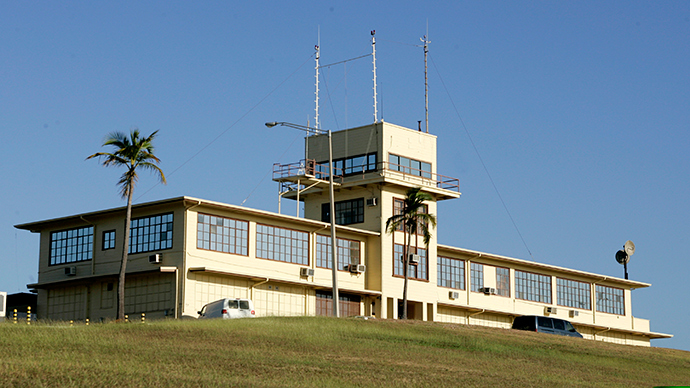 An investigation into the death of a civilian specialist at Guantanamo Naval station has exposed the base commander, who had an affair with the wife of the deceased. The Navy captain has nothing to do with the Gitmo detention center.
Captain John Nettleton, who had been in charge of the naval station since June 2012, was fired on January 21 by Rear Admiral Mary Jackson, head of Navy Region Southeast. A press release stated the reason: "loss of confidence in Nettleton's ability to command."

"Due to an ongoing NCIS investigation, it is not appropriate for the Navy to provide additional details," the release said.
He said NO WH said YES. RT @WashTimes: #Guantanamo base commander relieved of duty. http://t.co/HBt1Js9ZPZ#Navypic.twitter.com/WAmOJK70W6

— John H (@hpjohn1) January 22, 2015
The US officials who spoke to AP on condition of anonymity said Nettleton is under investigation in connection with the death of Christopher Tur, a civilian specialist who was found dead on January 11 by the US Coast Guard in Guantanamo Bay waters on the western side of the base.
Por "pérdida de confianza" Pentágono releva de su puesto al capitán John Nettleton, comandante naval base Guantánamo pic.twitter.com/kGHw1Hw0Hu

— Rosendo Tavarez (@rosendotavarez) January 22, 2015
The probe launched by the Naval Criminal Investigative Service allegedly uncovered an affair between Nettleton and Tur's wife, who reported her husband missing a day before the body was found.
Both Mr and Mrs Tur, who arrived in Guantanamo Bay in 2011, worked at the base, with Christopher Tur employed at the Navy Exchange and his wife being the director of the Navy Fleet and Family Services Center.
Captain Nettleton remains a prime murder suspect. Details of Tur's death are unavailable at the moment.
Nettleton has been temporarily reassigned to Navy Region Southeast in Jacksonville, Florida.
Captain Nettleton was commissioned as a helicopter pilot in 1989 and over the years was deployed aboard the Theodore Roosevelt and Saratoga carriers. He is a veteran of Operation Desert Storm.
Nettleton is the first naval officer to be fired in 2015. Last year 24 commanding officers were dismissed from the US Navy for various reasons, ranging from incorrect ship navigation to going AWOL in overseas deployment.
You can share this story on social media: