FBI considered turning Al-Qaeda publisher into informant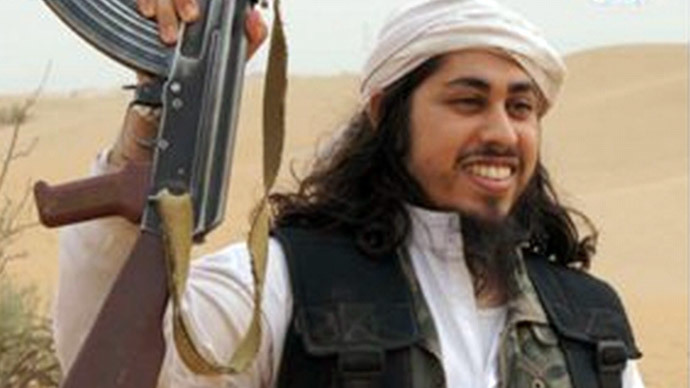 ​Newly unearthed documents reveal that five years before a Pakistani-American publisher and alleged terrorist died from a US drone strike, American officials were weighing other plans for the man.
Federal Bureau of Investigation files obtained by Vice News through Freedom of Information Act requests show that Samir Khan, the former editor and publisher of the Al-Qaeda-affiliated 'Inspire' magazine, was being considered as a potential government informant in 2008.
The documents – previously classified as "secret" and which serve as the basis for a Vice article authored this week by investigative journalist Jason Leopold – show that the US government began closely watching over Khan after the FBI became aware in 2006 of a "fundamentalist Islamic, pro-jihad" blog he administered, and had weighed at one point whether it could compromise with Khan and use him to gather intelligence on others.
"The primary goal of this investigation is to determine if Khan is influencing/did influence anyone to commit or attempt to commit an act of terror," reads an excerpt from an FBI report on Khan dated October 2, 2008. "A secondary goal is to determine if Khan is being directed by a higher authority/authorities to do so."
According to the memo, federal agents planned to "disrupt Khan, either by prosecuting him for violation of Title 18, Section 2339A/B (Material Support), and Title 18, Section 373 (Solicitation to Commit a Crime of Violence), or by other means" in the event that their investigation revealed he had helped others commit acts of terror.
"Prior to proceeding with any plan for disruption, it will be determined if the continued gathering of intelligence is more beneficial than a disruption (i.e. are other subjects of greater interest being identified, can Khan be recruited, etc.)," the 2008 record continues.
Khan moved with his family from Saudi Arabia to the US as a child. He attended community college in North Carolina before leaving the country for Yemen in 2009, a year before the first issue of Inspire was published.
"I am proud to be a traitor to America," Khan wrote in a 2010 op-ed published by the propaganda magazine.
Khan, 25, was killed by a Hellfire missile launched by an American drone in September 2011 as the result of a successful attempt from the Central Intelligence Agency to execute Yemeni cleric and Al-Qaeda leader Anwar Al-Awlaki. In May 2013, US Attorney General Eric Holder finally acknowledged that the two men – along with Al-Awlaki's teenage son and another US citizen, Jude Kenan Mohammed – had been the first four American victims of its expanding drone war as the result of three separate strikes launched in late 2011.
ABC News reported this week that before his death, Anwar al-Awlaki "effectively declared war" on Charlie Hebdo, the French magazine recently attacked by terrorists, according to Morten Storm, a former jihadi who infiltrated Al-Qaeda. CNN also attributes Awlaki with inspiring the 2012 Boston Marathon bombings.
Meanwhile, Inspire's operations continue to this day and, on Monday this week, the US Department of Homeland Security announced new precautionary measures being undertaken in American airports following the publication of an article in the most recent edition of the magazine that includes instructions for making bombs.
You can share this story on social media: