Lawyers tell court to revive NYPD Muslim surveillance suit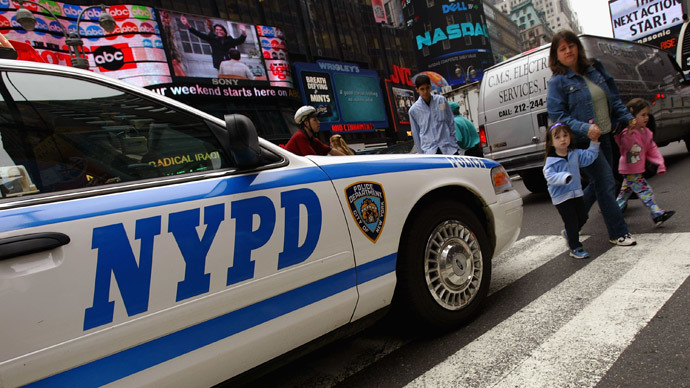 A lawsuit claims New York police engaged in a discriminatory policy when it carried out surveillance on Muslims in New Jersey after 9/11. While a federal district court dismissed the suit a year ago, lawyers are now seeking a reversal in appeals court.
Lawyers for the plaintiffs argued before a three-judge panel in the appellate court in Philadelphia on Tuesday to reverse the decision in Hassan v. City of New York, which challenged the constitutional legality of the New York City Police Department's blanket surveillance of Muslims in New Jersey.
Judge compared NYPD Muslim spying to surveilling all Catholics re: abortion clinic violence. http://t.co/wBwlBqofvI

— Manish Vij (@manish_vij) January 14, 2015
The arguments center on the alleged injuries to Muslim mosques, merchants, and worshippers targeted by the program, and whether the NYPD's response was appropriate after the September 2001 terror attacks.
"What happened since 9/11 and what happened in Paris the other day suggests that this kind of action may be needed to ferret out terrorists," said Judge Jane Roth, according to Bloomberg.
The co-counsel for the Muslim groups, Baher Azmy from the Center for Constitutional Rights, said there is no issue with probing serious security threats, "but the question is what means do law enforcements use to investigate. This was a blunderbuss surveillance program based on nothing but suspicion."
READ MORE:Spying on Muslims in New York: Huge coalition calls for federal investigation
The surveillance, first exposed in a series of articles by the Associated Press and said to have been in operation for over a decade, is known to have included spying on 20 mosques, 14 restaurants, 11 retail stores, two grade schools, and two Muslim Student Associations in New Jersey alone. The monitoring included video surveillance, photography, community mapping, and the infiltration of places of worship.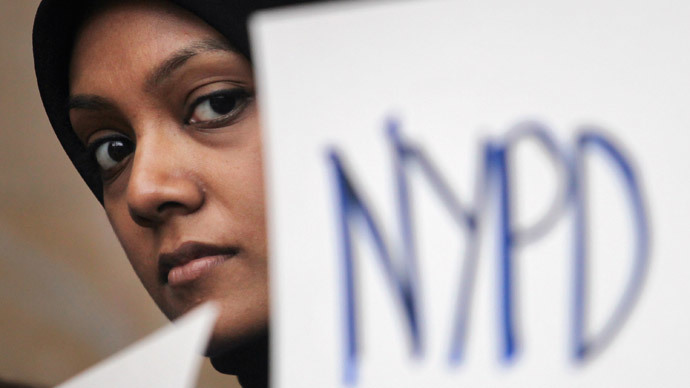 The NYPD also admitted that in more than 10 years of operation, the spy program failed to produce a single lead.
READ MORE:Secret NYPD unit spying on Muslims proves useless
The lawyer for the city, however, said there is no policy of targeting Muslims.
"This case at its heart involves surveillance of public space and public activity," Peter Farrell told the panel. "Surveillance of public activity does not prohibit, compel anyone to do anything. This is not a case that involves a stop, a search, a detention or an arrest."
When asked by the judges about the allegations of harm noted in the drop in attendance at mosques, Farrell said those injuries "are based on subjective self-imposed fears."
The federal court dismissed the suit in February 2014 when it ruled that the surveillance did not harm any of the 11 plaintiffs, and that if anyone did suffer harm it was because of the reporting by the Associated Press on the surveillance. The court also accepted that spying on Muslims was justified in response to the September 11 attacks.
READ MORE:New Jersey Muslims outraged by NYC mayor's support of surveillance
The NYPD has said it recently disbanded one of the main units conducting such surveillance, but lawyers say there is no evidence that it has abandoned the unlawful targeting and profiling of Muslims.
"By creating a Muslim exception to the bedrock principles of equality and religious freedom, the lower court opinion signals that Muslims are to be second-class citizens," said Azmy. "The Constitution prohibits singling out an entire faith for discriminatory policy, simple because a handful of totally unrelated adherents committed criminal acts. Painful historical lessons remind us that courts should not sanction such over discrimination by law enforcement, even in times of fear."
You can share this story on social media: