​Former HHS cyber chief gets 25-year sentence in child porn case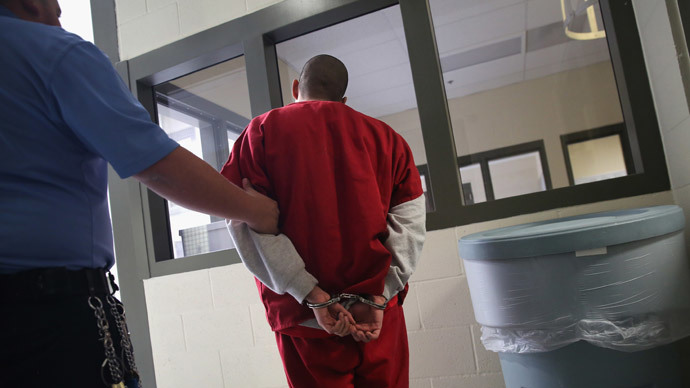 The former acting director of cyber security for the United States Department of Health and Human Services has been sentenced to 25 years in prison after a jury convicted him five months earlier on child pornography charges.
Timothy DeFoggi, 56, formerly of Germantown, Maryland, will now spend upwards of a quarter-century behind bars for engaging in a child exploitation enterprise and related charges brought in US District Court for the District of Nebraska in 2013 after prosecutors tied the former HHS cyber chief to a secret online website where sexually explicit images of children were shared among members.
After investigators compromised the website, PedoBook, in late 2012, they began collecting information about visitors who had navigated to the site over the Tor anonymity network. Prosecutors told the court that investigators then identified members who traded illegal content and engaged in elicit conversations with one another about exploiting and even killing children.
DeFoggi "exchanged private messages with other members where he expressed an interest in the violent rape and murder of children" between March and December of 2012, prosecutors previously alleged. As RT earlier reported, DeFoggi worked as a lead IT specialist for the agency's Office of the Assistant Secretary for Administration while he was under indictment through January 2014.
READ MORE: Federal cybersecurity director convicted of child porn charges
On the stand last August, DeFoggi testified that he used the Tor browser to surf secret sites, but did so to "find hidden servers that could be a threat to the government," according to Alissa Skelton, an Omaha World-Herald reporter who has covered the case. Authorities raided DeFoggi's home in April 2013 and caught him holding a laptop that was downloading pornography, prompting the court to reject the defense's attempt at overturning the conviction, according to Skelton.
"It was in my blood and I loved every part of it," DeFoggi insisted still during Monday's sentencing hearing, according to Skelton. "My passion was to defeat Tor."
"Using the same technological expertise he employed as Acting Director of Cyber Security at HHS, DeFoggi attempted to sexually exploit children and traffic in child pornography through an anonymous computer network of child predators," Assistant Attorney General Leslie R. Caldwell of the Justice Department's Criminal Division said in an official statement accounting this week's hearing.
"But dangerous criminals cannot be allowed to operate online with impunity. Today's sentence shows that the Department of Justice will bring criminals and child predators to justice, even when they employ anonymous networks like Tor."
"Today's sentence and the others imposed earlier demonstrate that those who exploit children will be aggressively pursued and prosecuted to the full extent of the law," added US Attorney Deborah R. Gilg of the District of Nebraska. "Those who think they are acting anonymously on the Internet will be found and held accountable."
Reporting from Monday's hearing, Skelton wrote that federal prosecutors did not provide any evidence during the trial suggesting that DeFoggi physically abused children, but rather relied on chat logs to show his alleged intentions.
"People discussing disgusting fantasies are not breaking the law," defense attorney John Berry Jr. countered in court last year, according to Skelton.
"The defendant accessed illegal child pornography," countered Keith Becker, a federal prosecutor, during an August hearing. "The child pornography is not fantasy. You have seen the images."
Ex-cybersecurity chief sentenced to 25 years on child porn charges - http://t.co/RP7CSwBeFB

— Alissa Skelton (@AlissaSkelton) January 6, 2015
Lawyers for the US government succeeded during the trial at getting a jury to convict DeFoggi on counts of engaging in a child exploitation enterprise, conspiracy to advertise and distribute child pornography, and accessing a computer with intent to view child pornography in connection with his membership in a child pornography site. But Judge Smith Camp dismissed the conspiracy and distribution charges in December because, according to Skelton, they were included within the larger charge of engaging in a child exploitation enterprise.
According to Monday's press release from the Justice Department, DeFoggi became the sixth person convicted as part of an ongoing probe targeting three Tor network-based child pornography websites, including PedoBook, and the fifth so far to be sentenced. Aaron McGrath, the administrator of PedoBook, is serving the next-longest stint, having previously been handed a 20-year sentence for his role in the enterprise.
According to Kim Zetter, a reporter for Wired, the FBI secretly ran PedoBook for several weeks after arresting McGrath in November 2012. Authorities say DeFoggi was a member of the site until it was subsequently shut down the following month.
You can share this story on social media: