Federal cybersecurity director convicted of child porn charges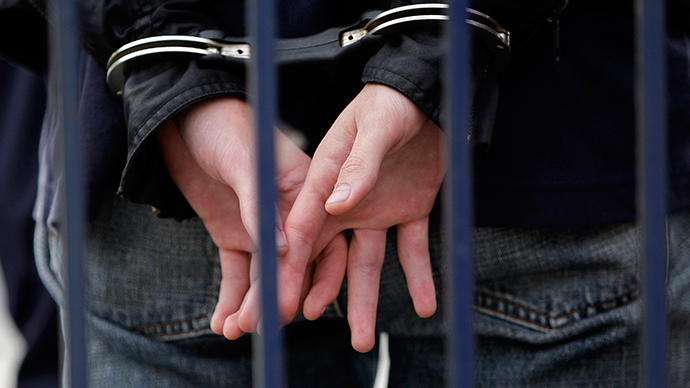 The former acting director of cyber security for the United States Department of Health and Human Services was convicted this week on child pornography charges upon completion of a four-day federal trial in Nebraska.
On Tuesday, the US Department of Justice announced that Timothy DeFoggi, 56, was convicted by a federal jury in District of Nebraska of engaging in a child exploitation enterprise, conspiracy to advertise and distribute child pornography and accessing a computer with intent to view child pornography in connection with his membership in a child pornography site, according to a press release published by the DOJ.
Federal prosecutors successfully argued that DeFoggi was a registered member of a website only accessible using the Tor anonymity service and there he "exchanged private messages with other members where he expressed an interest in the violent rape and murder of children" between March and December of 2012. CBS News reported that DeFoggi was the acting director of the Dept. of Health and Human Services when he was detained in May 2013 during a federal crackdown aimed at child pornography sites that existed on the so-called dark web, and a HHS official has since confirmed that he stayed with the office until only seven months ago.
"Mr. DeFoggi was employed at HHS, first at the Indian Health Service as a Supervisory IT Specialist from September 2008 until March 2012, and then at the HHS Office of the Assistant Secretary for Administration as a Lead IT Specialist from March 2012 until January 2014," Business Insider reported this week.
According to Wired, one of the sites frequented by DeFoggi was called PedoBook and was seized by the Federal Bureau of Investigation in late 2012 due to a security lapse suffered by its administrator, Aaron McGrath of Nebraska.
"Agents were able to log in and uncover the IP address of the Nebraska server where he was hosting" two illegal child porn websites, Wired's Kim Zetter wrote this week. "The FBI monitored him for a year and after arresting him in November 2012 continued to operate his child porn sites secretly from a federal facility in Omaha for several weeks before shutting them down. During this time, they monitored the private communications of DeFoggi and others and engaged in 'various investigative techniques…to defeat the anonymous browsing technology afford by the Tor network' and identify the real IP addresses of users," she wrote, including the former cyber security director.
"The investigation has resulted in 25 additional defendants discovered using one or more of McGrath's boards on the TOR network," the US Attorney's Office for the District of Nebraska boasted last year in its annual report touting the arrest of the administrator. According to this week's DOJ announcement, DeFoggi is the sixth person to be convicted so far in that operation, dubbed Operation Torpedo.
Alissa Skelton, a reporter for the Omaha World-Herald, reported this week that DeFoggi admitted in court to using Tor, but said he did so to investigate potential threats to the government. Federal prosecutor Keith Becker insisted DeFoggi did much more, however, and said during his closing arguments that the government employee was caught downloading child pornography when police executed a search warrant on his Maryland home in April 2013.
"People discussing disgusting fantasies are not breaking the law," defense attorney John Berry Jr countered in court, according to Skelton.
"The defendant accessed illegal child pornography," Becker replied during the trial. "The child pornography is not fantasy. You have seen the images."
McGrath is currently serving a 20-year prison sentence, and DeFoggi is expected to learn his fate in November. According to the World-Herald, he'll face 20 years to life.
You can share this story on social media: