New NSA reports show spy agency routinely collected intel on Americans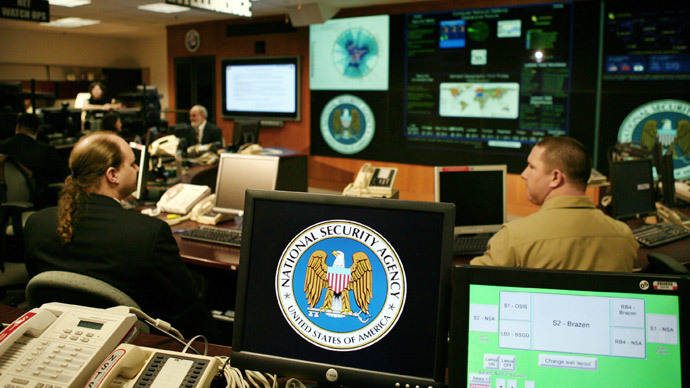 Hundreds of pages of reports previously classified top-secret were released by the National Security Agency on Christmas Eve. They reveal dozens of instances of the NSA unlawfully spying on United States citizens over the last decade.
The cache of files — a collection of quarterly and annual reports sent from the NSA's inspector general to the president's Intelligence Oversight Board dating back to 2001— were published on Wednesday this week, pursuant to a lawsuit filed by the American Civil Liberties Union that has compelled the agency to provide public copies, albeit highly redacted ones, of the IG's past findings.
A cursory glance though the documents shows NSA analysts wrongfully targeted US citizens for surveillance many times a year, and regularly collected signals intelligence, or SIGINT, on innocent Americans.
One document [PDF], a quarterly report compiled for the president's Intelligence Oversight Board in early 2012, reveals that an NSA agent even routinely spied on her spouse for upwards of three years.
"In an interview," the report reads in part, "…the analyst reported that, during the past two or three years, she had searched her spouse's personal telephone directory without his knowledge to obtain names and telephone numbers for targeting."
"Although the investigation is ongoing, the analyst has been advised to cease her activities," the report continues.
Wednesday's document dump was first spotted by Bloomberg News' David Lerman, who wrote that the data suggests the NSA has violated either federal law or US policy for more than a decade.
"Because of the extensive redactions, the publicly available documents don't make clear how many violations occurred and how many were unlawful. While the reports contain no names or details of specific cases, they show how intelligence analysts sometimes have violated policy to conduct unauthorized surveillance work," Lerman wrote.
According to the information in the unredacted documents, human error, software flaws and ill-trained agents have all been blamed for policy breaches, in which American citizens were illegally subjected to NSA surveillance. These programs aimed to put foreigners' internet records and phone logs in the hands of US intelligence for counterintelligence.
"NSA goes to great lengths to ensure compliance with the Constitution, laws and regulations," the agency said in a statement accompanying Wednesday's release. "As conveyed in the released materials, an array of technical and human-based checks attempt to identify and correct errors, some amount of which occur naturally in any large, complex system. Nevertheless, as the IOB reports make clear, NSA takes even unintentional errors seriously and institutes corrective action, typically involving at a minimum a combination of training and technical measures designed to prevent recurrences. Data incorrectly acquired is almost always deleted, referred to as the 'purge' process."
The hundreds of pages published this week reveal that, in instances where the NSA admitted to wrongfully targeting US persons, data was destroyed. On some occasions, however, the issues at hand involved the dissemination of wrongfully collected material by and to persons unauthorized to access that information.
The reports show "how the NSA has misused the information it collects [sic] over the past decade," Patrick Toomey, a staff attorney with the ACLU's National Security Project, told the Wall Street Journal, and "…show an urgent need for greater oversight by all three branches of government."