Tsarnaev defense asks court to push start of Boston Marathon bombing trial to September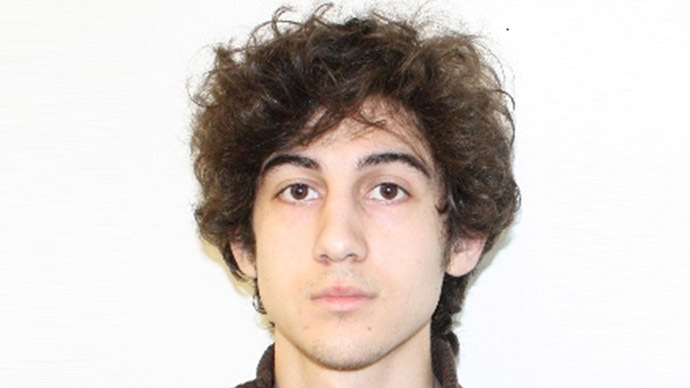 The defense team for accused Boston Marathon bomber Dzhokhar Tsarnaev has asked a federal judge to postpone his trial, set to begin Jan. 5, claiming that prosecutors recently released thousands of documents and evidence that have overwhelmed the defense.
Last week, federal prosecutors released a witness list with more than 730 names,accordingto the Boston Globe, while outlining 1,238 exhibits and 413 files that could be used as evidence in the trial. This in addition to other documents offered ahead of trial, many of which have been filedunder seal.
"To commence trial as scheduled on Jan. 5 would threaten both the fairness and finality of the proceedings," Tsarnaev's defense said while asking for a September start date for the trial.
"It [is] impossible for the defense to digest this information, much less attempt to pursue investigative leads it may suggest, in time to make effective use of it at trial," they stated.
In September 2014, the defense was denied a similar request for a trial postponement to autumn 2015, though US District Judge George A. O'Toole Jr. did push the trial to January 2015 from the original start date of November 2014.
Prosecutors say the defense has had enough time to prepare for the trial.
A final pre-trial hearing was held last week, as O'Toole signaled a desire to begin jury selection on Jan. 5. Jury summons have been sent throughout eastern Massachusetts, according to the Globe. Tsarnaev, who was present at the status conference, said he understood his trial was set to begin soon.
The defense argued in its latest postponement request that the amount of material released by prosecutors just before jury selection was a move that would hamper the trial's fairness. They said Tsarnaev's trial is already scheduled to start faster than 99 of the 119 federal capital trials since 2004.
They also argued that, if the trial begins in January and Tsarnaev is found guilty, sentencing may very well occur in April, around the second anniversary of the bombings, which could influence jurors.
"The risk could be avoided – and the fairness of the trial increased – by waiting to begin trial until after the anniversary has passed," the lawyers said.
Pre-trial publicity and the trial's proximity to the bombings, they have also maintained, will likely taint the proceedings.
Dzhokhar Tsarnaev, 21, has been accused of planting and setting off bombs at the Boston Marathon on April 15, 2013. Three people were killed and more than 260 were injured in the blasts. His older brother and alleged co-conspirator, Tamerlan, was fatally shot in a confrontation with police days after the bombings.
Dzhokhar's defense team has tried to depict Tamerlan as the ringleader in the bombing plot, stating that he coerced his younger brother's involvement.
The defense has also said it needs to more time to review recent statements made by Dzhokhar's friend Stephen Silva, who, in a secret agreement with prosecutors, pleaded guilty to federal gun possession charges last week. The defense believes prosecutors may argue that a gun allegedly used by Tamerlan to kill an MIT police officer following the bombing came from Silva via Dzhokar.
Meanwhile, the defense filed a motion on Tuesday seeking to outlaw pro-Dzhokhar "conspiracy theorists" from demonstrating outside the federal courthouse during next month's trial, according to BuzzFeed.
The defense said the demonstrators' presence may conjure a "false inference that the defendant and his counsel agree with the outrageous conspiracy theories."