FBI knew of secret plan to save US hostage Peter Kassig from ISIS – report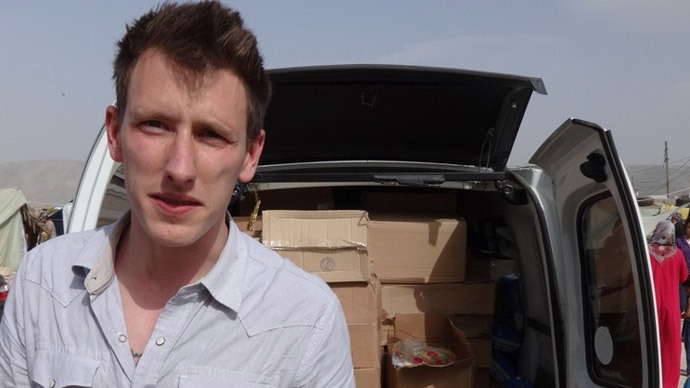 The FBI knew of secret negotiations with two jihadist clerics conducted to try and save American hostage Peter Kassig, The Guardian reports. The discussions lasted for weeks before the aid worker was beheaded by ISIS militants.
US counter-terrorism officials did not actually take part in the initiative, but they gave their backing to American lawyer Stanley Cohen, who travelled to the Middle East in October to undertake the negotiations, The Guardian reports, citing emails about the discussions.
Cohen, who had previously represented Osama Bin Laden's son-in-law in courts in New York, had reportedly persuaded two high-profile Muslim clerics who had links with Al-Qaeda to open negotiations with Islamic State (also known as ISIS, or ISIL) to try and get the US aid worker released, after he had been held by the jihadist militia for over a year.
He allegedly managed to get Abu Muhammed al-Maqdisi, one of the world's leading jihadi scholars, and radical Muslim preacher Abu Qatada to intervene on Kassig's behalf. He also spoke to a Kuwaiti Al-Qaeda veteran who asked not to be named.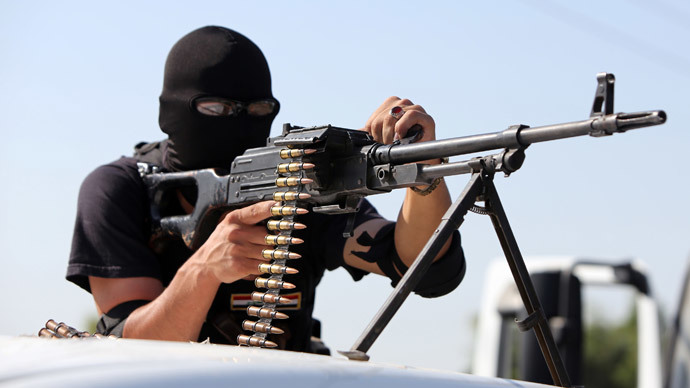 READ MORE: ISIS video shows beheading of US hostage Peter Kassig
Cohen's aim was not only to try and secure Kassig's release, but also to stop Islamic State from kidnapping and executing hostages in the future. Allegedly, in return Islamic State would not be publicly denounced by important religious figures in Islamic groups such as Al-Qaeda. The report claims that initially, the plan was given the go-ahead by Jordan, who would allow al-Maqdisi to make contact with Islamic State without fear of being arrested.
The Guardian cites an email, dated 22 October, which said: "Jordan agrees that it will not require [Maqdisi] to make the calls [to ISIS] from one of its intelligence locations, nor file charges against him for the calls or otherwise interrogate him about them."
"The calls will not be controlled or tracked for purposes of military or drone attacks. The sheikh, if allowed, would also like to discuss the need for a complete halt to taking hostages that are journalists, relief workers, civilians and Muslims and obviously execution of any of them by any means." The next day a reply from a counter-terrorism official in the Washington field office said: "Was just told by my co-worker in the country you're in, the call is a go."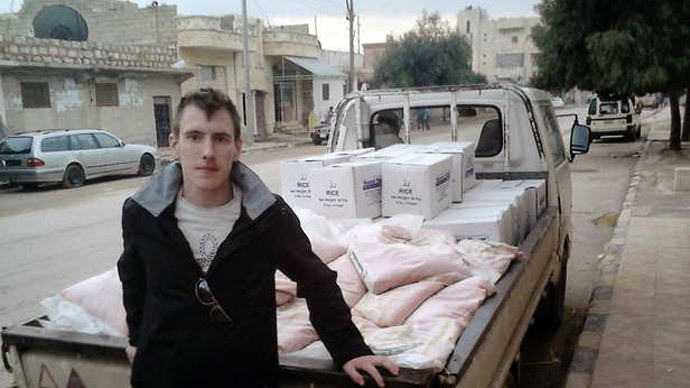 READ MORE: ISIS trying to sell beheaded body of James Foley for $1mn
Cohen, who had his travel costs in the region of $24,000 covered by the FBI for the trip, was confident that Islamic State would agree to the proposal. The jihadist militia had reportedly given assurances that Kassig would not be executed while the talks were taking place. Al-Maqdisi was responsible for talking to Islamic State, but just as it seemed as progress was being made, the cleric was arrested by Jordanian authorities for "using the internet to promote and incite views of jihadist terrorist organizations."
As a consequence, the negotiations between Cohen and Islamic State collapsed and Kassig, who had converted to Islam during his period in captivity, was executed by the jihadist militia on November 16.
You can share this story on social media: