11 trillion gallons of water to relieve California drought - NASA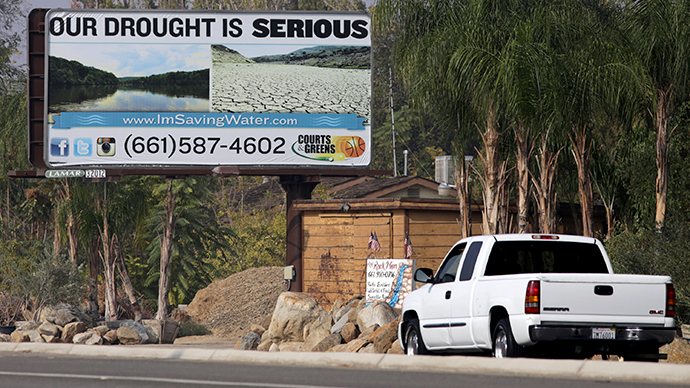 NASA scientists say it would require 11 trillion gallons of water – more water than California's 38 million residents use each year for domestic purposes – to relieve the state's record drought, currently in its third year.
A team of NASA scientists, using the Gravity Recovery and Climate Experiment (GRACE) satellites, discovered that the state's Sacramento and San Joaquin River basins were 11 trillion gallons (41.6 trillion liters) below normal seasonal levels. The researchers say that since the launch of GRACE in 2002 water levels have steadily dropped.
READ MORE:California drought worst in 1,200 years – study
Californians use an average of 181 gallons of water each day, a state total of around 2.5 trillion gallons a year, according to data from the UGSC website.

But the bad news for Californians looking for a reprieve from the worst drought in centuries doesn't end there. NASA said the satellite images show the Sierra Nevada range snowpack is half the amount of past estimates.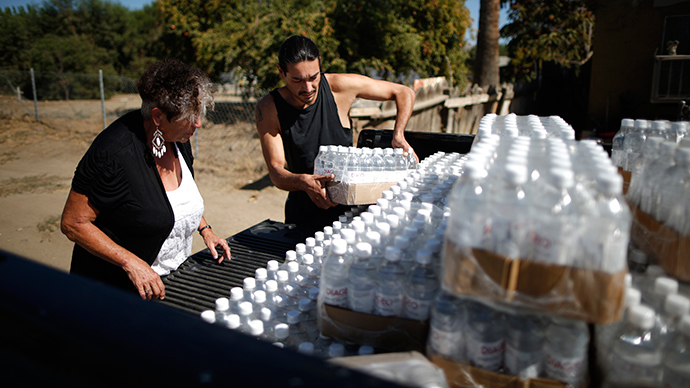 "The 2014 snowpack was one of the three lowest on record and the worst since 1977, when California's population was half what it is now," Tom Painter, principal investigator of the Jet Propulsion Laboratory said in the NASA release.

Jay Famiglietti, who led the team of NASA scientists, was confident of the accuracy of the data.

"Spaceborne and airborne measurements of Earth's changing shape, surface height and gravity field now allow us to measure and analyze key features of droughts better than ever before, including determining precisely when they begin and end and what their magnitude is at any moment in time," Famiglietti said.

NASA's research indicates that groundwater levels across the American Southwest are in the lowest two to 10 percent since 1949.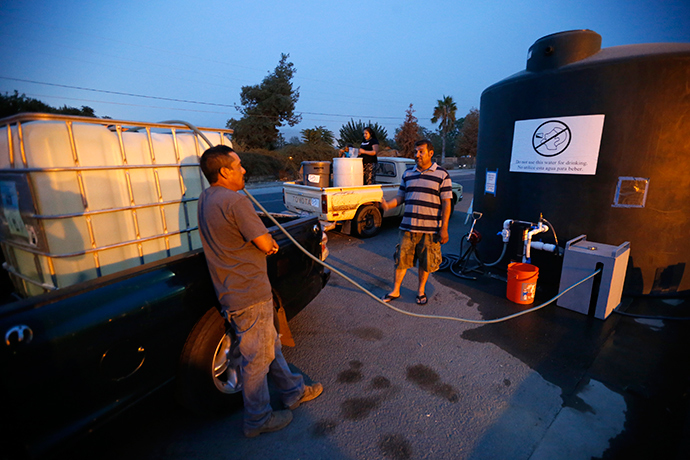 Meanwhile, residents of the most populated US state have expressed optimism recently after many inches of rain fell across California. Experts say it's just a drop in the bucket as far as the drought conditions are concerned.
READ MORE:Global warming will drag Britain into more wars – senior military officer
"Recent rains are no reason to let up on our conservation efforts," Chair of the State Water Resources Control Board Felicia Marcus said recently.

Famiglietti agreed with that statement.

"It takes years to get into a drought of this severity, and it will likely take many more big storms, and years, to crawl out of it," he acknowledged.

The data was presented by the NASA team on Tuesday at the American Geophysical Union meeting in San Francisco.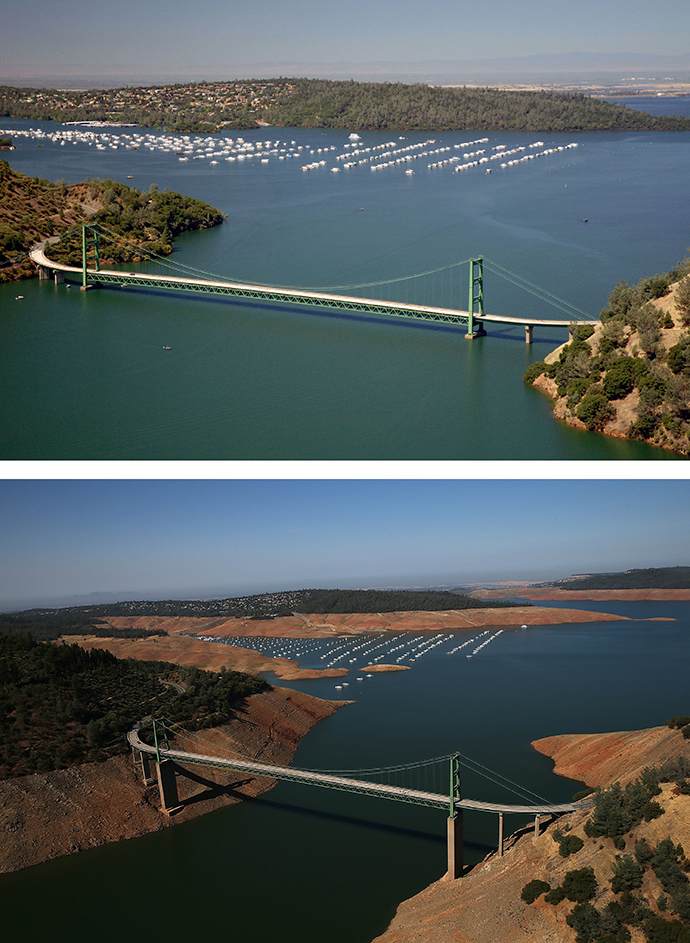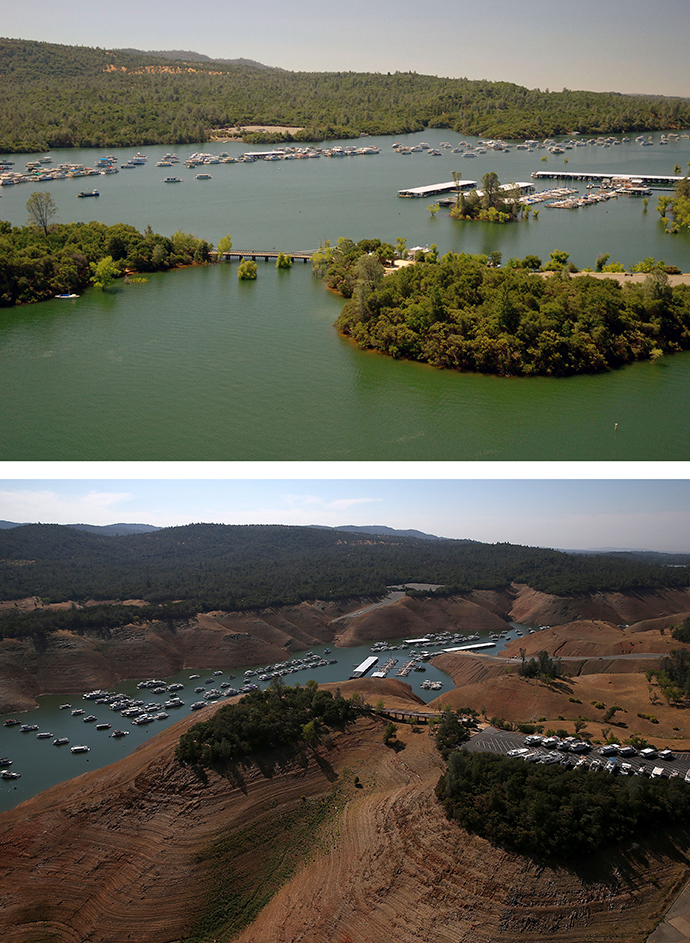 You can share this story on social media: