California drought worst in 1,200 years – study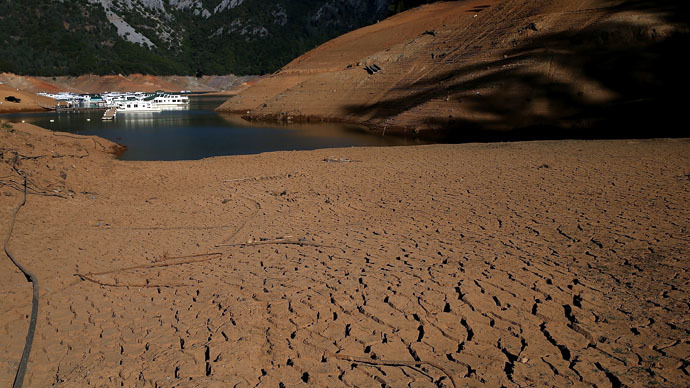 The state of California is going through the worst drought in at least 1,200 years, the US scientist said after analyzing tree rings.
It's now drier in California than during the 1930s dustbowl and the historic droughts of the 1970s and 1980s, a study published by the American Geophysical Union said.

The scientists at the Woods Hole Oceanographic Institute and the University of Minnesota used tree rings to reconstruct the Golden State's temperature and precipitation history back to 800 A.D., Washington Post reports.

The method they applied was simple and vivid, with tighter rings on California's oldest trees meaning dryer years.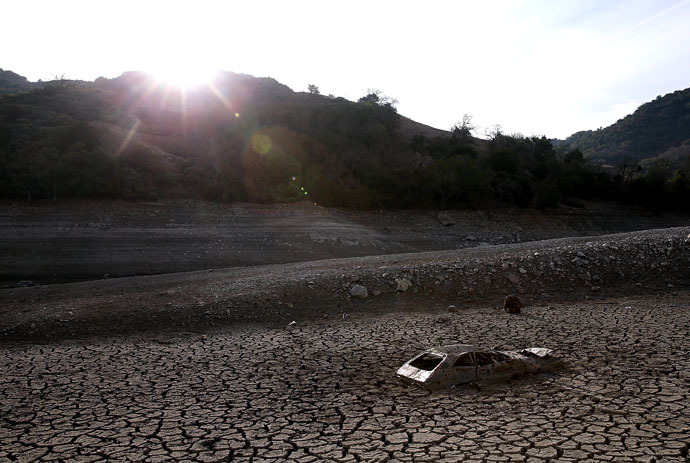 During the 1,200-year period, the researchers identified 66 droughts, which lasted between three to nine years.

But none of them were as bad as the drought that started in California in 2012 and still far from coming to an end.

Moreover, the trees revealed that 2014 turned out to be the worst single drought year in the surveyed period.
Here's how Lake Oroville, one of California's biggest, has responded to the recent rains. Still at ~26% capacity. pic.twitter.com/M5ucTgcF4m

— Eric Holthaus (@EricHolthaus) December 4, 2014
The current dry season was caused not only by low below-average precipitation, but also by record-breaking heat, which intensified the drought by around 36 per cent, the scientists said.

According to US drought Monitor, more than 50 per cent of California's territory remained in "exceptional drought" during the week, with the whole state being in drought.
Water shortages as well as crop and pasture losses may cost the state 2.2 billion this year, with 17,100 jobs lost and 428,000 acres of land left unplanted, Bloomberg reports.
READ MORE: US government: This year on pace to become hottest on record
More than a year's supply of water has gone missing in the state's reservoirs, with even record rains, falling in California this week being unable to seriously affect the situation.
It'll take at least several unusually wet years to regain the losses. However, the scientist warned that more hot draughts are "assured" as the planet continues to warm.
You can share this story on social media: