Justice Department to open civil rights investigation in Eric Garner case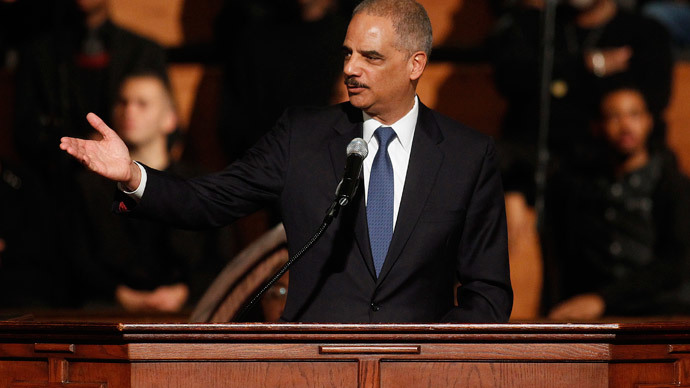 The US Justice Department announced that it is opening a federal civil rights investigation into the death of Eric Garner, who was killed by a chokehold at the hands of police.
US Attorney General Eric Holder made the announcement Wednesday evening, in the wake of a grand jury decision not to indict the police officer responsible for placing Garner in a chokehold. The investigation will consider whether or not police violated Garner's civil rights.
Prosecutors will conduct an independent, thorough, and fair investigation, Holder said, including a "complete review" of material gathered during the local investigation.
In order to bring charges against New York Police Department Officer Daniel Pantaleo, the Justice Department will need enough evidence to prove beyond a reasonable doubt that Garner's rights were violated, and that Pantaleo did so "willfully."
Garner was killed back in July, when multiple officers targeted him for selling loose, untaxed cigarettes. The 43-year-old Staten Island man was placed in a chokehold by police who tried to arrest him, then taken to the ground. Video footage of the incident was captured by a bystander, during which Garner can be heard yelling that he can't breathe, but it doesn't seem as if officers responded to his complaints.
His death was declared a homicide and a grand jury was convened to determine whether Pantaleo would face criminal charges. On Wednesday, however, the jury decided not to indict him.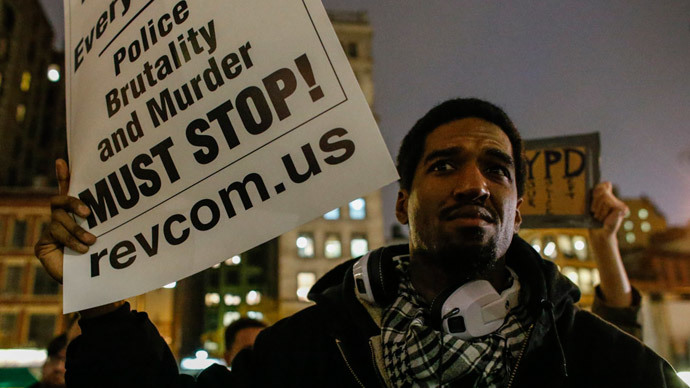 The lack of indictment sparked large protests in New York City, where hundreds of people gathered in Times Square and near Rockefeller Center to express their anger over the decision. There is concern that some demonstrators may become violent, and city officials have urged people to remain peaceful.
"It's a very emotional day for our city," said New York Mayor Bill de Blasio, speaking to the public after the decision was made. He said Garner is "a man who should be with us, and now isn't."
"No family should have to go through what the Garner family went through."
The mayor went on to say that the decision puts in stark perspective the relationship between police departments and the community.
"We're not just dealing with a problem in 2014… We are dealing with centuries of racism that brought us to this day," de Blasio said. "That is how profound the crisis is."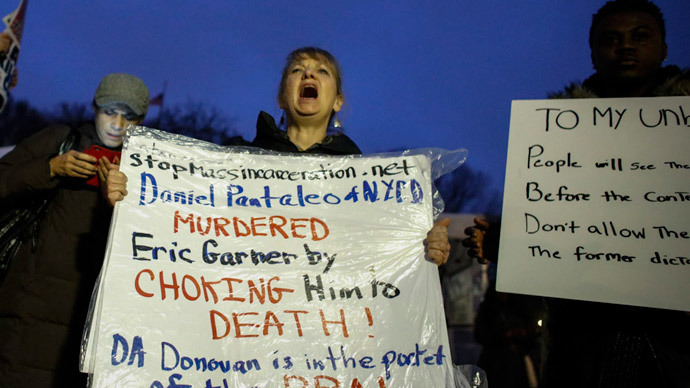 President Barack Obama also commented briefly on the case, saying it continues to highlight the need for better relationships between police and the people they serve.
"We are not going to let up until we see a strengthening of the trust and a strengthening of the accountability that exists between our communities and our law enforcement.," he said.
Meanwhile prominent civil rights activist and Baptist minister Al Sharpton has called for a national march in the nation's capital on December 13 to protest the lack of indictment.
"We have no confidence in local state prosecutions because state prosecutors work hand in hand with the local police," Sharpton told a news conference in Harlem.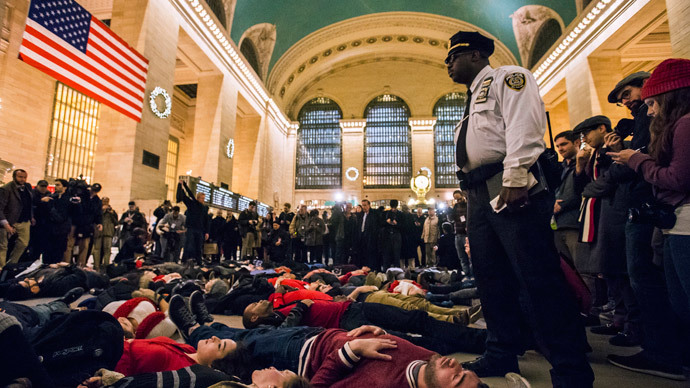 The veteran civil right activist was accompanied by Garner's mother Gwen Carr and widow Esaw Garner.
"I am determined to get justice for my husband because he shouldn't have been killed in that way," Mrs Garner said. "My husband's death will not be in vain. As long as I have breathe in my body I will fight the fight."
Garner's mother added that she is happy the federal government is investigating the incident, but that the grand jury decision makes people more skeptical of the justice system.
"I am truly disappointed with the grand jury's decision this evening. I don't know what video they were looking at," Gwen Carr said.
You can share this story on social media: