'Hillary's worst nightmare': Kim Dotcom flags US Internet Party launch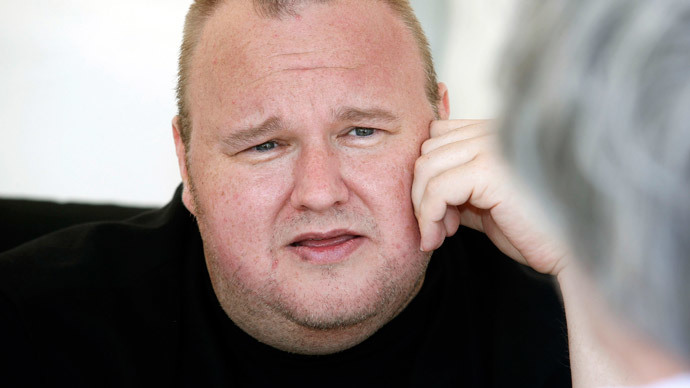 Kim Dotcom, wanted in US for copyright infringement, says his Internet Party plans to enter American politics next year. The taunt came shortly after a New Zealand court rejected a US plea to revoke Dotcom's bail.
Dotcom, who is engaged in a number of court battles in New Zealand over US extradition for his Megaupload service, described himself as "your Internet Freedom fighter" and "Hillary's worst nightmare in 2016!" in a tweet.
He said his Internet party "is coming to the United States in 2015" and that it would be "well-funded and run by American citizens" while Dotcom himself would be working public relations.
Dotcom helped in creation and funded the Internet Party earlier this year. It failed to gain a single seat in the NZ parliament in the September 20 election.
Earlier he complained that the costs of defending himself in court left his "officially broke," which may explain why he expects someone else to invest in the US Internet Party.
The Internet Party is coming to the United States in 2015. Stay tuned for our celebrity founders from the music, film and Internet industry.

— Kim Dotcom (@KimDotcom) December 2, 2014
It was not immediately clear what relations the future US Internet Party would have with the New Zealand capter or how it plans to challenge Hillary Clinton, the likely Democratic candidate for the 2016 presidential election.
On Monday the legal team of the German hacker-turned-businessman successfully fended off a bid by US attorneys to have his bail revoked. Dotcom posted the bail in 2012 and remains free while he waits for his extradition case to be heard next June.
The 40-year-old's legal perils started in January 2012, when a police raid on his come in Coatesville, near Auckland, initiated the shutdown of his file-sharing service Megaupload. An FBI-led investigation led to charges laid against him and his partners involving copyright infringement and conspiracy.
You can share this story on social media: