'Dotcom brand is poisoned': Internet Party crashes in NZ elections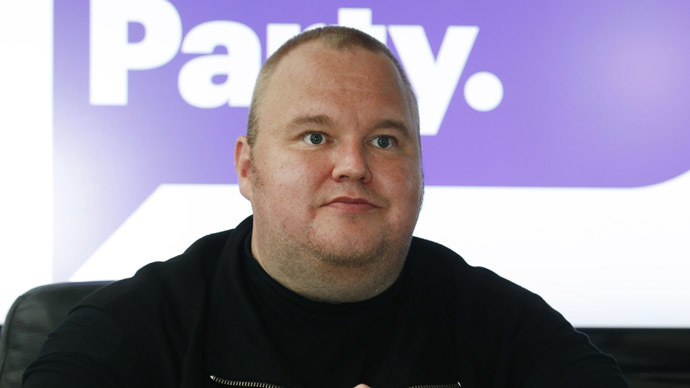 A coalition of anti-establishment politicians and internet freedom advocates led by entrepreneur Kim Dotcom – who promised to shake up New Zealand politics – suffered a humiliating defeat at the country's parliamentary elections.
READ MORE: 'We share the same prosecutor': Snowden, Assange & Dotcom team up
The Internet-Mana party gained just 26,500 votes – 1.3 percent of the total, and short of the five percent needed to cross the parliament threshold. With half the parliament seats contested through proportional representation, and half in a first-past-the-post local election, the party also lost its only previous locally elected MP, Hone Harawira, who couldn't hold onto his seat.
"I take full responsibility for this loss tonight, because the brand Kim Dotcom was poison for what we were trying to achieve, and I did not see that before and it only became apparent to me in the last couple of weeks," Kim Dotcom told a hall of supporters, before storming off and entering his SUV.
The last 9 months were an incredible experience. I have learned so much. Thank you to everyone at the Internet Party and the MANA Movement.

— Kim Dotcom (@KimDotcom) September 20, 2014
The Internet-Mana coalition, formed in May, always appeared like somewhat awkward bedfellows, with Mana – a predominantly Maori left-wing party – promising free education and significant nationalization, and the Internet Party focusing on technology and citizens' rights.
"Being realistic the Internet Party has existed for months rather than years and we both set very high standards of our expectations, but I think the Internet Party will have to be evaluated over a longer period of time than just one election," said Internet Party chief executive Vikram Kumar.
New Zealanders have chosen National and John Key to lead. I congratulate the Prime Minister. Please do your best for all Kiwis. Good luck.

— Kim Dotcom (@KimDotcom) September 20, 2014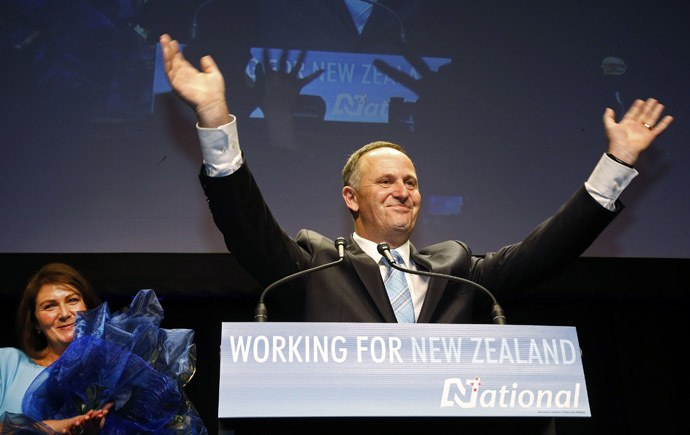 Kim Dotcom, the 40-year-old German-Finnish founder of defunct file-sharing site Megaupload, who may have been a paper billionaire at one point, has become one of the country's most prominent public figures – despite not even holding a local passport.
The US has forcefully attempted to extradite Dotcom – whose real name Kim Schmitz – for copyright infringement, sparking a series of protracted legal battles, seen as a litmus test for internet freedoms. So far, New Zealand's legal system has protected Dotcom from extradition, and absolved him from copyright infringements committed by users of Megaupload.
Pre-election-night-fun-disorder :-) pic.twitter.com/U6UhtM7OT3

— Kim Dotcom (@KimDotcom) September 20, 2014
Meanwhile, Kim has launched MEGA, a successor to Megaupload that has achieved some of its predecessor's popularity. But an attempt to enter the public arena may have been a step too far – with colorful Dotcom at risk of appearing brazen and attention-seeking in a country that has fallen out with Washington repeatedly while protecting his legal rights.
READ MORE: Kim Dotcom on TPP: Hollywood trying to control web, totally censor it
The election was won by the incumbent right-wing National Party, which gathered more than 47 percent of the vote, and will form the new government.
You can share this story on social media: