Arming for Ferguson post-verdict turmoil, woman fatally shoots self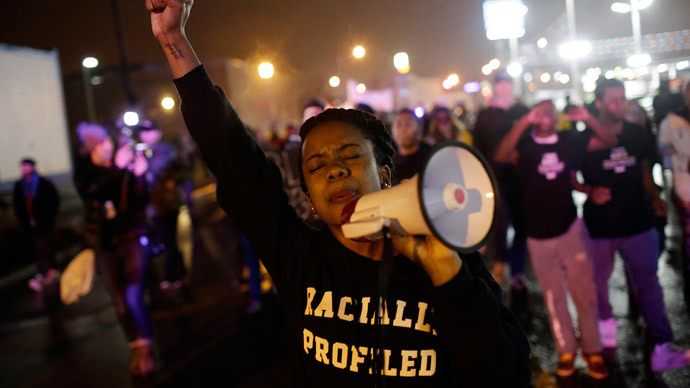 With tensions rising in Ferguson, a woman accidentally shot herself with a gun she had bought to protect herself in the event of unrest following the upcoming verdict in the case of Michael Brown, the black teen killed by a white officer.
Follow RT's LIVE UPDATES on reaction to Ferguson grand jury decision
Becca Campbell, 26, was the victim of an accidental, self-inflicted bullet wound to the head.
READ MORE:FBI arrests 2 New Black Panther members over alleged bombing plot in Ferguson - reports
Campbell was a passenger in a vehicle being driven by her unidentified 33-year-old boyfriend, a source with the St. Louis Metropolitan Police Department told CNN.

He told police they purchased the firearm in anticipation of unrest following a grand jury decision in the Aug 9 killing of Michael Brown, who was shot and killed by white police officer, Darren Wilson.
PHOTO: Becca Campbell, Accidentally Killed Herself With Gun She Bought For #Ferguson Unrest - http://t.co/CTWyYeLhuqpic.twitter.com/ifxuh3rSgx

— Breaking911 (@Breaking911) November 24, 2014
The unidentified boyfriend told police that as they were driving around St. Louis Friday night, Campbell jokingly waved the gun, saying they were "ready for Ferguson."

Explaining that he ducked his head to avoid the firing line, the victim's boyfriend accidentally struck another car, causing the gun to discharge, hitting Campbell with a bullet in the head.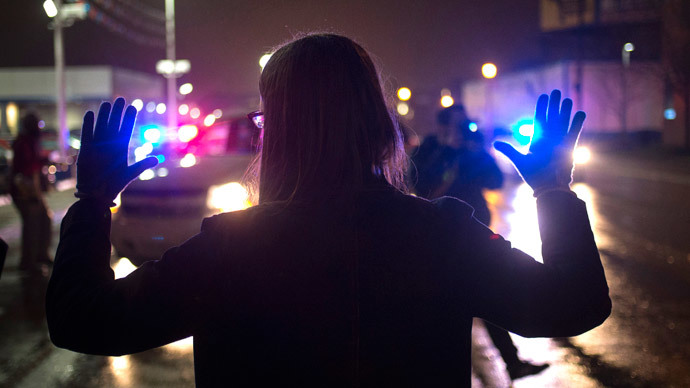 An investigation is continuing as forensic experts examine the scene.
READ MORE:Anonymous: KKK members may have infiltrated Ferguson cop support group
Twelve jurors have been deliberating for three months on the fate of Darren Wilson, the white police officer who shot and killed Michael Brown. Last week, Missouri Gov. Jay Nixon declared a state of emergency, pointing to the "possibility of expanded unrest."
You can share this story on social media: