Saudi Arabian detainee released from Guantanamo, over 140 still behind bars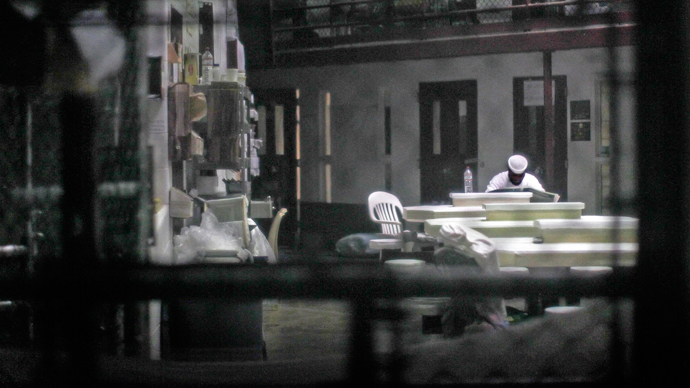 A Saudi prisoner has been freed from Guantanamo Bay prison, becoming the 13th detainee to leave the US detention center in Cuba this year. Over 140 people remain behind bars despite severe criticism and President Obama's vow to close the facility.
Having spent 12 years in Guantanamo, Muhammad al-Zahrani has been sent back to Saudi Arabia, the Pentagon said in a statement.
In August 2002 al-Zahrani was captured and accused of participating in military training and nearly joining al-Qaeda. He was previously considered a "high risk" to American interests.
This October a US government Periodic Review Board reconsidered the necessity to keep him as a prisoner. After examining numerous factors and al-Zahrani's agreement to take part in rehabilitation program, the Board cleared his release, ruling that he was no longer dangerous to the US.
Appealing to the board, al-Zahrani's lawyers said he "desperately" wanted to return to Saudi Arabia and spend time with his sick mother.
Al-Zahrani's left Guantanamo this Friday.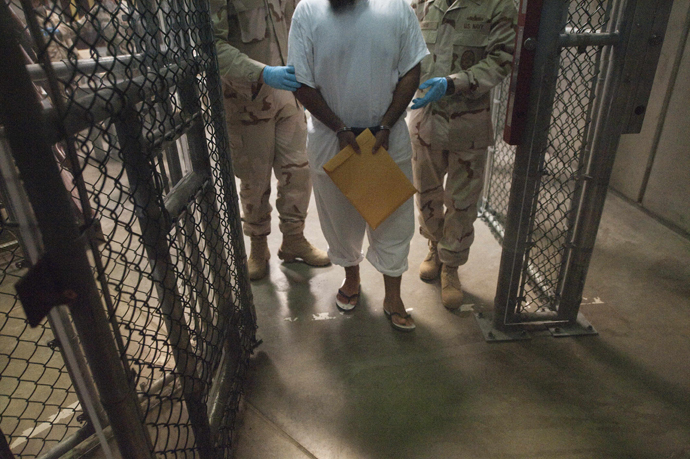 "A total of 13 detainees have been transferred this year…This strikes a responsible balance and…follows a rigorous process in the interagency to review several items including security review prior to any transfer," Paul Lewis, Special Envoy for Guantanamo Detention Closure, said in a statement on Saturday.
Previously another five detainees - four Yemeni men and one Tunisian – were freed from the prison complex, five years after their release was cleared in 2009. They have now been sent to Georgia and Slovakia, where they are supposed to get legal status and right to work.
It was the first time since 2010 that any Yemeni has been released.
READ MORE: Five Guantanamo detainees released, sent to Europe
The US authorities plan to continue releasing detainees in efforts to close the base in which 142 detainees are still being kept.
The long-delayed closure of the Guantanamo prison has been a vital issue for years, as it featured prominently in Obama's 2008 campaign pledges. However, over the years, little has been done to fulfil the plan.
READ MORE:Shutting Guantanamo by 2016 'unrealistic hope' – prison chief
In May 2013, President Barack Obama promised to begin letting go prisoners who were cleared for release in January 2010. However, since that promise made over 546 days ago, only 18 have been allowed to leave.
Moreover, a hunger strike in 2013 attracted even more attention to the detention facility. Over 200 days strike reached its peak in July 2013, when more than two-thirds of Guantanamo's 166 prisoners refused food as a way to protest their indefinite detention. Human rights groups chastised the US for torturing and force-feeding inmates.
READ MORE: Guantanamo force feeding videos must be released – US judge
Many senior officials have called for the closure of the facility. The US faces severe criticism for human rights violation in Guantánamo Bay camp.
READ MORE: Emmys 2014: RT nominated for Guantanamo hunger strike coverage
Amnesty International human rights group described Guantanamo as "a symbol of injustice and abuse in the US administration's war on terror," adding, "It must be closed down."
UN Chief Ban Ki-moon stated that he "believes the prison at Guantanamo should be closed" and "also remembers that President Bush himself has said that he would like to close it."