​Naked PETA members protest SeaWorld outside Macy's (VIDEO)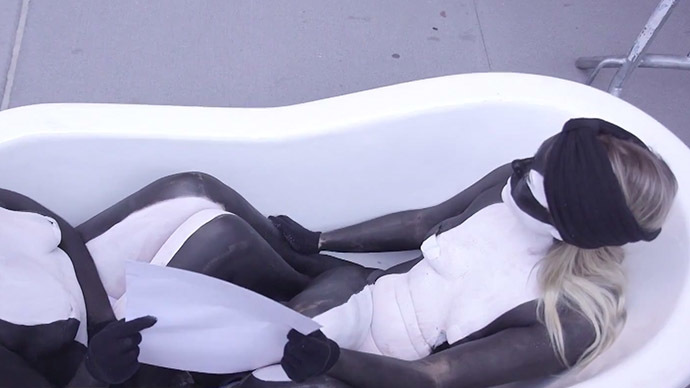 With Thanksgiving just a week away, most Americans have turkey on the mind, but one dedicated group of animal rights advocates was thinking orcas when stripped and protested against SeaWorld's participation in Macy's annual holiday parade.
While SeaWorld might seem like a strange organization to get worked up over near turkey day, the marine park – known for showcasing killer whales, or orcas, during its animal performances – is once again courting controversy over its participation in the Macy's Thanksgiving Day Parade in New York City.
Furious about the marine park's treatment of orcas, dolphins, and other sea animals that it has in captivity, People for the Ethical Treatment of Animals (PETA) wants the SeaWorld float removed from the parade, Reuters reported. The group protested outside of Macy's Thursday, where demonstrators were stark naked except for the black and white paint they covered their bodies with to represent orcas.
Outside of the store, the protesters crowded into a bathtub in order to depict the plight of constrained animals at SeaWorld.
"It is unacceptable to confine orcas to barren tanks that, to them, are the size of a bathtub," said Delcianna Winders, PETA's deputy general counsel.
Considering the backlash that has hit the park since the documentary "Blackfish" revealed allegations of abuse and mistreatment towards its family of orcas, its public maneuvering continues to draw criticism. The film, which featured testimonials from former SeaWorld trainers, claimed the lifespan of orcas is significantly lowered in captivity and highlighted poor living conditions.
"SeaWorld and other marine parks are not educational," PETA wrote on its website, urging people to pressure Macy's into removing the float. "Instead, they teach people that it is acceptable to imprison animals and deprive them of their freedom of movement, to deny them the chance to establish a natural territory and explore, to breed or separate them as we please, and even to watch them go insane from boredom and loneliness."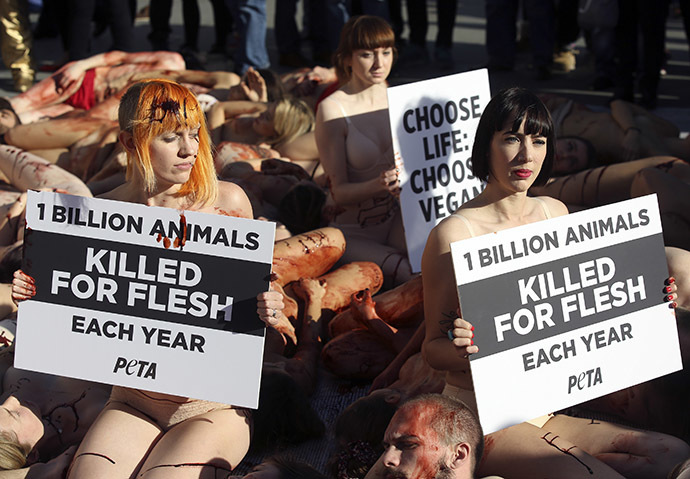 SeaWorld has adamantly denied the accusations, saying the film is not accurate.
"SeaWorld's animals are well cared for and their health and well-being is a responsibility we take extremely seriously. We are proud of our world-class standards of care," said SeaWorld spokeswoman Aimée Jeansonne Becka.
For its part, a Macy's spokesperson said the parade does not engage in "social commentary, political debate, or other forms of advocacy, no matter how worthy."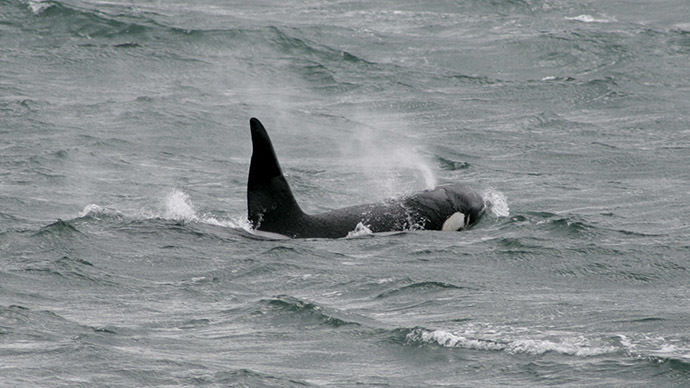 SeaWorld is no stranger to controversy, and its parade participation has attracted protests in the past. Earlier this year, a 12-year-old girl interrupted a New Year's Day parade in California in order to try and stop a SeaWorld float from advancing.
"I was a little nervous when I climbed the barricade and then saw the security guard coming at me," the girl told The Daily News at the time.
"One of the cops said I ruined the parade," she said, "which actually made my day."