Drone operators had Bin Laden in crosshairs a year before 9/11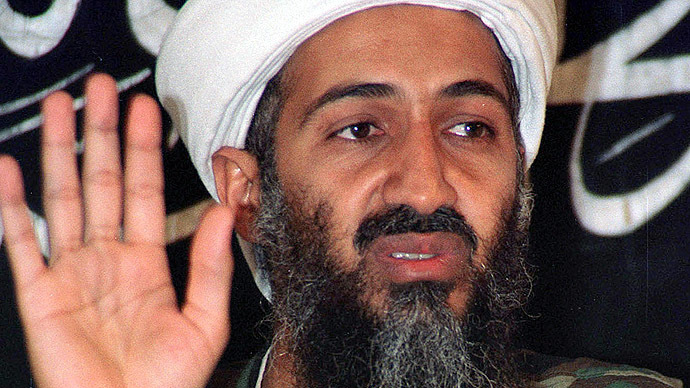 ​The first American to ever launch a drone strike from an armed unmanned aerial vehicle now says he had Osama Bin Laden in his crosshairs in 2000, a full year before the terrorist attacks of September 11.
According to an essay published this week by former Predator pilot Scott Swanson, a United States Air Force drone under his control spotted a man believed to be the infamous Al-Qaeda leader in Sept. 2000
No drones were armed at the time, however, so Swanson says he and his team were unable to launch an air attack. As a result, he wrote, an effort already underway to equip UAVs with Hellfire missiles was pursued at an expedited pace, and a year and a month later he personally launched the first ever such strike from a Predator over Afghanistan; eliminating Bin Laden, however, would take another decade.
"Mentally, the pilot is inside a Predator, though the drone is half a world away. Emotionally, he is at war," Swanson wrote this week for an essay published by Breaking Defense in which he details publically the Sept. 2000 incident with Bin Laden for the first time ever.
"As I orbited our Predator over Tarnak Farms, a dusty jumble of buildings in a mud-walled compound just outside Kandahar, Afghanistan, we spotted a strikingly tall man in white robes being treated deferentially by a group of men," Swanson recalled.
The drone pilots, operating remotely a half-world away, "immediately knew we had Bin Laden in our sights," he wrote, "exquisitely framed on our screen" following a years' long pursuit for the Al-Qaeda leader that well predated the 9/11 attacks: for his involvement in the 1998 attacks on US embassies in Africa, Bin Laden earned himself a spot on the FBI's Ten Most Wanted list well before he was attributed with the horrific tragedy that left nearly 3,000 people dead in New York, Virginia and Pennsylvania.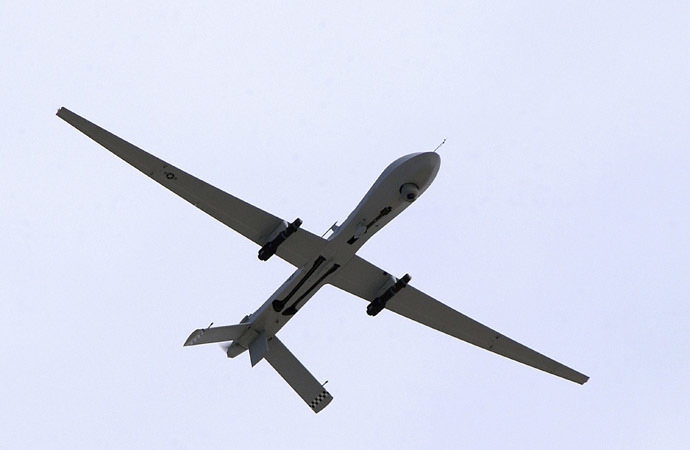 "As he moved around the compound, we followed," Swanson said of Bin Laden. "As he entered a building on the farm, we watched. But watch was all we could do — at the time, no Predator was armed."
"Spotting Bin Laden that day was a driving factor in the decision to accelerate the effort to arm the Predator with Hellfire missiles," he writes later on.
Although the incident has previously been kept secret, George Tenet, then the director of the CIA, later testified before the 9/11 commission in 2004 and referenced what was likely the subject of Swanson's essay.
"Between September and December 2000, with the support of Air Force crews and an inter-agency operations and analysis team, CIA flew an unarmed Predator Unmanned Aerial Vehicle on 15 reconnaissance missions over Afghanistan," he said. "Although the Taliban detected and launched interceptors against it, the Predator was able to operate over a denied hostile area and returned imagery useful to the foreign intelligence collection program. During two missions the Predator may have observed Osama Bin Laden. In one case this was an after-the-fact judgment. In the other, sources indicated that Bin Laden would likely be at his Tarnak Farms facility, and, so cued, the Predator flew over the facility the next day. It imaged a tall man dressed in white robes with a physical and operational signature fitting Bin Laden. A group of 10 people gathered around him were apparently paying their respects for a minute or two."
That same year, the CIA director added, the Air Force and intelligence agency together began to discuss "the possibility of capitalizing on an Air Force program to arm the Predator by adapting it to carry and fire Hellfire missiles."
"These officers, and later the leadership of CIA, reasoned that if we could develop the capability to reliably hit a target with a Hellfire missile and could develop the enabling policy and legal framework, we would have a capability to accurately and promptly respond to future sightings of high value targets."
Later, Barton Gellman would write for the Washington Post that the US government constructed a recreation of Bin Laden's Tarnak residence at a spot in Nevada where America's first armed drones were tested.
You can share this story on social media: