Marley Natural: Reggae icon's heirs launch global 'holy herb' brand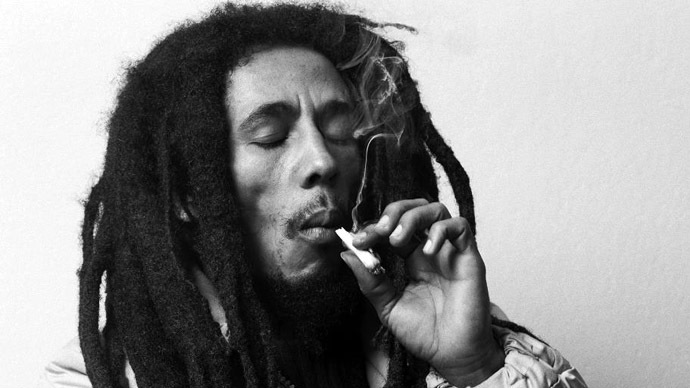 The family of reggae legend Bob Marley have teamed up with Washington-based investors to raise more than $50 million for the launch of Marley Natural, the world's first global cannabis brand.
The Marley family plans to start sales late next year. Marley Natural, described on its site as "a premium cannabis brand rooted in the life and legacy of Bob Marley" will sell a variety of marijuana-related products, including oils, infused lotions, vaporizers and, of course, strains of the herb itself in places with marijuana-friendly legislation.
"Our mission is to champion Bob's voice and his insight to help people realize the positive potential of cannabis for the mind, body, and spirit," reads the brand's mission statement. "Along the way, we want to help undo the suffering and injustice of cannabis prohibition around the world."
The Marley family first approached Privateer Holdings, a Seattle-based private equity firm that owns and operates several successful marijuana-related businesses, in early 2013. The family's views and vision aligned with Privateer's, who first ventured into the weed market with the popular marijuana dispensary and strain review site, Leafly, in 2012.
"We wanted Bob Marley's voice and vision — and his family's vision — to help be a part of this movement of ending prohibition," Privateer Holdings CEO Brendan Kennedy told GeekWire.
Bob Marley was one of the earliest and most vocal advocates of pot legalization before his death from cancer in 1981. The "holy herb," as he called it, was a key element of his Rastafarian faith.
"If we can help use his voice to continue the movement, I think it would be something that he would be very happy that he's still a part of," Cedella Marley, Marley's oldest daughter, told NBC.
Support for legalization has surged over the last 25 years. A 2014 Gallup poll shows 51 percent of Americans now support pot legalization, compared to 25 percent in the early 1980s.
Marley Natural is jumping on the bandwagon of pot's ongoing mainstream makeover. The spaced-out stoner stereotype is being replaced by a connoisseur culture of sophisticated marijuana aficionados. The Marley Natural logo, for instance, was designed by the same people who brought the world the iconic Starbucks mermaid.
Not everyone is thrilled with the family's latest foray into weed entrepreneurship. Maxine Stowe, of the Rastafari Millennium Council in Jamaica, believes that Marley did not fight as hard for legalization as the two other members of his band, the Wailers, and that Marley's heirs are capitalizing on their efforts without giving them their due, she told AP. In addition, some Jamaicans take issue with the brand being based in New York instead of in Jamaica, Marley's home country.
Although marijuana remains illegal under US federal law, nearly half of the states permit the use of the drug for medical purposes, while Colorado, Washington, and, as of early November, Alaska, Oregon and Washington DC have legalized recreational pot use.