Europe's last Dogg-tatorship? US rapper Snoop plugs his new line of…Belarus embroidery prints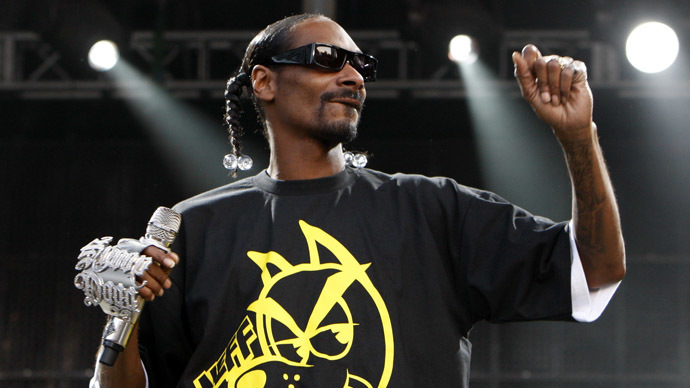 Rapper Snoop Dogg has teamed up with a group of Belarusian artists on a new line of clothing and accessories featuring traditional patterns and ornaments.
The collection, dubbed "Snoop Loves Belarus," was designed by members of a street art collective from the Belarusian city of Vitebsk, known as HoodGraff. It includes clothing, backpacks and iPhone cases, with red and white embroidery designs.
Snoop Dogg, the legendary rapper, actor, and marijuana enthusiast, publicized the line on his Instagram, posting pictures of the swag with links to his online store, where the items could be purchased.
While the roots of Snoop's Belarusian devotion remain unclear, and HoodGraff member, Arty Booj, says he can't remember Snoop ever playing a show in the country, the rapper's interest in the art group can be traced back to late 2013 when Snoop reached out to the artists after spotting their work on Instagram. This summer Snoop asked the artists to work on some designs for a Belarusian collection.
"He was very surprised that Belarus has such unusual ornaments," Booj was quoted as saying in The Guardian. "He had never seen anything like it. He said, 'Let's do it,' and that's how it started."
Dubbed "Europe's last dictator" (or should that be Dogg-tator, now?) President Aleksandr Lukashenko's does not share Snoop's fondness for the artists, who relocated to Russia's St. Petersburg after being fined for painting a mural of Vasil Bykov, an internationally renowned Belarusian writer critical of Lukashenko.