St. Louis mom gets 78 years in prison for waterboarding children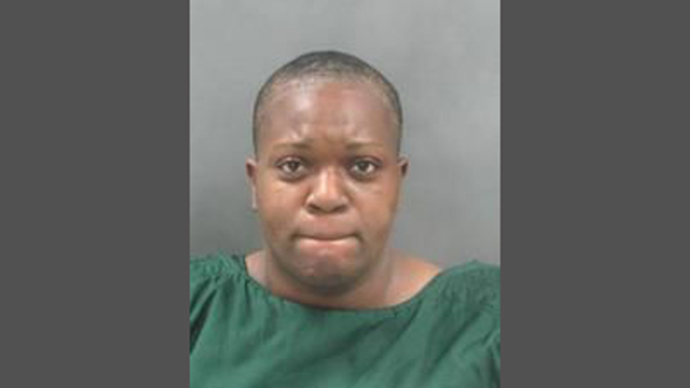 A mother of three in St. Louis, Missouri has been sentenced to 78 years behind bars for waterboarding her children, as well as physically abusing them in other ways.
According to the St. Louis Post-Dispatch, 34-year-old Lakechia Schonta Stanley admitted to carrying out the abusive acts – which included beatings, whippings, and, in at least two noted cases, hitting her children with a baseball bat.
"What the defendant did to three of her own children far exceeds the definition of child abuse and amounts to systematic torture," assistant circuit attorney Tanja Engelhardt wrote in a sentencing memorandum for the judge, as quoted by the newspaper.
"She was supposed to be their mother, the one person they could trust. Instead she became a symbol of betrayal and fear, using every tool at her disposal to beat and torture her own innocent children."
Stanley's behavior was first noticed back in 2011, when her 10-year-old daughter disclosed to a school librarian that her mother beat her with a baseball bat. The young girl said the reason for the beating was because she did not clean the kitchen fast enough for her mother's liking. She added that her 8-year-old sister was also beaten with a bat after spending too much time in the shower.
The Post-Dispatch noted that interviews with the children revealed to prosecutors an alarming range of abuses. Not only were the girls waterboarded, but they were also "whipped with electrical cords, forced into scalding or freezing showers, and beaten with an array of blunt objects. Further investigation revealed significant scarring on all three of the women's children."
In fact, when the young girl was transported to a doctor, it was discovered that she had been hit so hard the blood supply to her arm had been constrained.
Stanley pleaded guilty to 34 felonies before facing her sentencing. These charges included numerous accounts of assault and endangering the welfare of a child.
Her husband, 30-year-old Andrew Rui Stanley, is serving 160 years in jail on similar charges. He pleaded guilty to 42 felony counts.