Colorado edible marijuana task group stalls over 'clearly identifiable' labels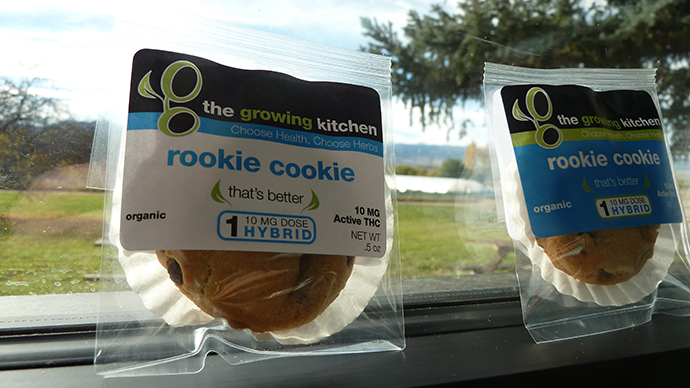 A Colorado task group debating the labeling of marijuana-infused products failed to reach a consensus during its final meeting. Instead, regulators have decided to send lawmakers several proposals. The final decision will be made by the state legislature.
The task force – comprised of parents, law enforcement, and state regulators – made no progress after the fourth "long and difficult" meeting on Monday to discuss a new law requiring marijuana culinary showpieces to have a distinct look.
"We are concerned that the products look enticing to children," said Jeff Lawrence, the state Health Department representative of the group.
"This has been a very, um, difficult and lively conversation" Brohl concludes pic.twitter.com/8tY9gIjnFD

— Kristen Wyatt (@APkristenwyatt) November 17, 2014
While the Health Department called for new labels on all marijuana products, many argued that some edible pot products can't be easily marked – such as granola or liquids – and should therefore be banned.
There were also concerns about a suggested pre-approval process, as well as where the funds would come from to support it. Some said pre-approval could actually help marijuana producers so they don't invest in a product that would eventually be banned from shelves.
However, marijuana industry representatives believe that process – as well as bans on difficult-to-mark products – could violate the Constitution.
Manufacturer on pre-approval: "It is implied that any items deemed fun for kids would be banned. I think that's unconstitutional."

— Kristen Wyatt (@APkristenwyatt) November 17, 2014
"We always need to keep public safety and public health as the top priority," said Mario Vasquez, Erie police chief and the representative from the Colorado Association of Chiefs of Police.
During the debate, the voice of the newly legalized business also pointed out that parents should bear more responsibility for what their children consume.
"We as adults have to wake up and smell the cannabis here," Cheryl Shuman, media director for the National Cannabis Chamber of Commerce, told the International Business Times. "It's the parents' responsibility to keep any dangerous items out of reach of children."
"We strongly support cannabis-infused edibles in the market that are properly labeled," said Shuman. "The problems are not cannabis-infused edibles for patients, it's the lack of proper parenting and oversight in our family homes."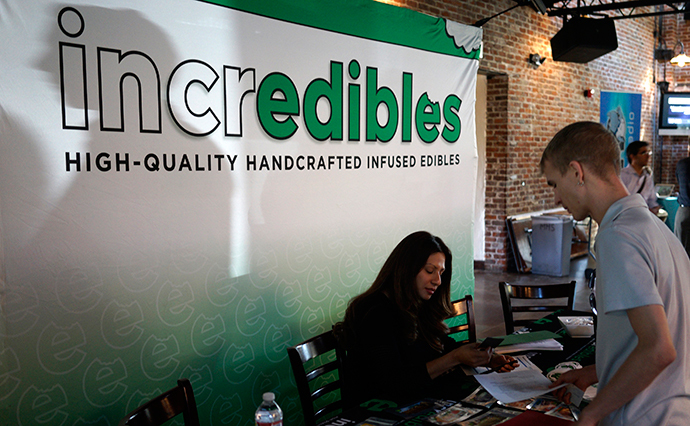 However, the meeting eventually wrapped up without any consensus reached. Instead, marijuana regulators decided to send lawmakers several proposals before the ultimate decision by next year's state legislature.
"What's going to happen now is there's going to be an opportunity for the Marijuana Enforcement Division to come back...put these recommendations together, and the come out with an ultimate recommendation, in all likelihood with a minority report, bring it back to the state Capitol lawmakers to give their input so we can make the best rules possible by 2016," Rep. Jonathan Singer (D-Longmont) said, as quoted by CBS Denver.
The Marijuana Enforcement Division's final report is due by February. State lawmakers will make the final decision by 2016.
According to the Colorado Cannabis Chamber of Commerce, roughly 45 percent of the legal state marijuana market is saturated edible products. Under Colorado state law, weed is regulated "in a manner similar to alcohol." The law also stipulates that "marijuana sold in [Colorado] will be labeled and subject to additional regulations to ensure that consumers are informed and protected."
You can share this story on social media: