Monsanto to pay $2.4mn to farmers over 2013 GMO-wheat scare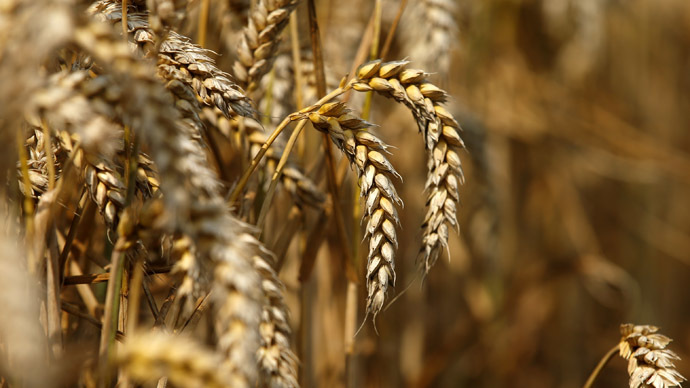 GMO giant Monsanto will have to fork out $2.4 million to settle a lawsuit with US wheat farmers after its genetically engineered strain, supposedly banned and scrapped a decade ago, was found alive and well in Oregon in 2013.
$2.15 million will go towards a settlement fund for farmers in Oregon, Idaho and Washington, who all sold the wheat between May 30 and November 30, 2013.
A further $250,000 will go to wheat grower's associations, including $100,000 to the National Wheat Foundation, and $50,000 each to the wheat and grain growers associations in the above states.
Out-of-pocket costs by the plaintiffs' council will also be reimbursed.
'Roundup Ready', as the wheat strain is amicably known, was supposed to be either destroyed or stored 10 years ago when it was outlawed. The miracle strain was resistant to Monsanto's Roundup pesticide, and was one of a number in a whole range of Roundup Ready products.
Alarms were raised in 2013 when an Oregon farmer noticed that wheat plants on his property were still growing after the field had been doused with pesticide. He promptly alerted the USDA, which got involved.
READ MORE:Unapproved Monsanto crop found growing in Oregon
The ensuing federal investigation spanned several states in the Pacific Northwest. The incident put the entire American wheat export industry at risk.
The discovery quickly prompted Japan and South Korea to pause imports, causing disruption in the market. It was feared that the imports were contaminated with wheat capable of withstanding herbicides – an identical strain to one that led to the original ban 10 years ago.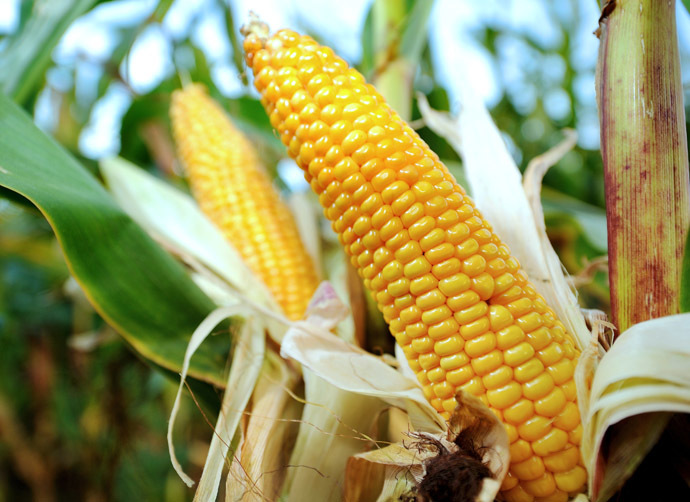 At that time, the European Union also called for more thorough testing of US imports.
Several EU countries ended up banning GMO crops entirely.
All of this was accompanied by millions of people worldwide voicing their protest over Monsanto's questionable practices.
On November 12, Monsanto continued to deny their culpability, but decided to pay up.
By settling with the growers' associations, Monsanto gets to avoid at least three more class action lawsuits, but the company apparently only resolves pending claims that are solely associated with the white wheat variety.
The biotech giant is still not in the clear though. The US Department of Agriculture's Animal and Plant Health Inspection Service made a second discovery of the prohibited strain back in September. It was found growing at a Montana State University research facility – the place where field trials of the strain were carried out in the early 2000s.
READ MORE:Monsanto GMO wheat contamination discovered in Montana
In the same month, the USDA said that the 2013 Oregon case must have been an isolated incident, and that no proof has been found that the strain was being grown for commercial purposes. The resulting report presented no conclusions on how the strain appeared in the Oregon field in the first place.
Currently no genetically modified wheat is available commercially, but Monsanto is hard at work on a special variety, which, according to its website, should be available within 10 to 15 years.
You can share this story on social media: