Pesticides blamed for clinical depression in farmers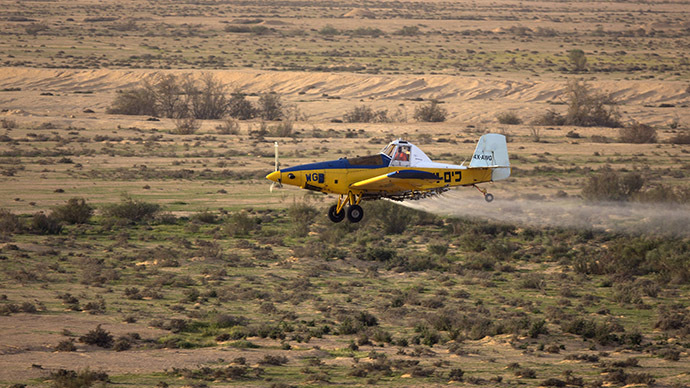 Seven pesticides, including some that are very common, are triggering clinical depression among US farmers, a 20-year study released by the US National Institutes of Health has indicated.
The study by the National Institutes of Health (NIH) found that farmers who used organochlorines - one of two categories of the seven pesticides - to eradicate insects, weeds, and fungi were up to 90 percent more likely to have been diagnosed with depression. Farmers who employed widely-used fumigants, the other category, were up to 80 percent more likely to suffer from depression. The study was first published last month.
To investigate any connections between depression and pesticide use, the NIH researchers interviewed about 84,000 farmers and spouses of farmers beginning in the mid-1990s.
"There had been scattered reports in the literature that pesticides were associated with depression," Dr. Freya Kamel, the lead researcher for the study, told Modern Farmer. "We wanted to do a new study because we had more detailed data than most people have access to."
One common pesticide among the seven analyzed by NIH was malathion, used by 67 percent of the farmers involved in the study. Malathion is banned in Europe.
The researchers found that only 8 percent of farmers surveyed said they has sought treatment for depression, which is below the 10 percent of Americans who have reached out for professional help.
"We didn't have to deal with overreporting [of depression] because we weren't seeing that," Kamel told Modern Farmer.
Still, seeking treatment for depression is not the same as actually suffering from it.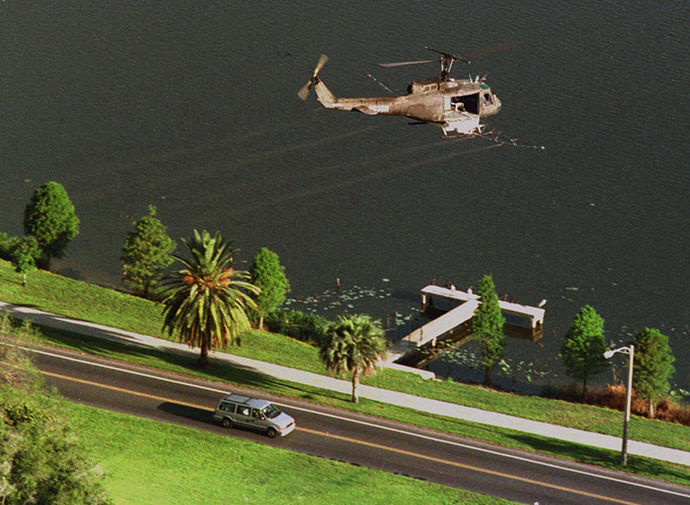 The study was not concerned with how the pesticides are affecting farmers and their loved ones, but numerous studies have linked pesticides use and damage to neurological and brain functions, among other afflictions.
"I don't think there's any question that pesticides can affect the functions of the brain," Kamel recently told Environmental Health News.
The seven chemicals "are created to kill," Melanie Forti, director of health and safety programs at the Association of Farmworker Opportunity Programs, a farmer advocacy group, told Vice.
"We don't know exactly how much exposure is needed to harm people, too, but we know that it's an issue."
A 2013 report by the Natural Resource Defense Council found that the US Environmental Protection Agency's process for approving biocides is deeply-flawed and littered with loopholes. Through its exhaustive study, the organization "determined that the government has allowed the majority of pesticides onto the market without a public and transparent process and in some cases, without a full set of toxicity tests, using a loophole called a conditional registration. In fact, as many as 65 percent of more than 16,000 pesticides were first approved for the market using this loophole."
The NIH study does not recommend any public-policy solutions to their damning findings. Others see the mounting evidence as a call to move on stronger regulations that will protect human and environmental health.
"Plenty of these studies have been done in the past, and basically all of them come to the conclusion that exposure to pesticides leads to neurological effects which in turn cause a depression that can increase the likelihood of suicide," Forti told Vice. "We're not a scientific program, so we haven't done any of our own studies, but we have years of anecdotal information that support the same conclusion."
You can share this story on social media: