Earth is headed for its sixth mass extinction - study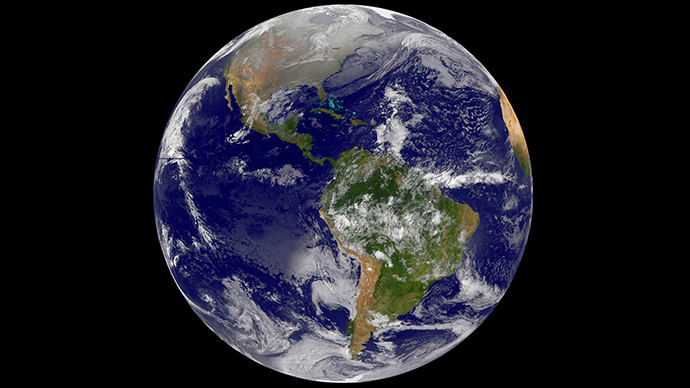 The rapid depletion of Earth's biodiversity indicates that the planet is in the early stages of its sixth mass extinction of life since becoming habitable 3.5 billion years ago, according to a new study published in Science.
Human activity, including a doubling of its population in the past 35 years, has driven the decline of animal life on Earth, the researchers concluded.
There has been a 25 percent average decline rate of remaining terrestrial vertebrates, and a 45 percent decline rate in the abundance of invertebrates. These losses will continue to have innumerable impacts on species that depend on the delicate balance of life on Earth for their own survival.
"We tend to think about extinction as loss of a species from the face of Earth, and that's very important, but there's a loss of critical ecosystem functioning in which animals play a central role that we need to pay attention to as well," said Rodolfo Dirzo, lead author of the study and a biology professor at Stanford University.
"Ironically, we have long considered that defaunation is a cryptic phenomenon, but I think we will end up with a situation that is non-cryptic because of the increasingly obvious consequences to the planet and to human wellbeing."
The "Anthropocene defaunation," as some researchers have dubbed this era, is hitting large animals such as elephants, polar bears, and rhinoceroses the hardest, as these megafauna are the subject of some of the highest rates of decline on Earth. This trend matches previous mass die-offs of the Big Five extinction periods.
Megafauna usually have lower population growth rates that need larger habitat areas to maintain their populations, thus they are particularly affected by human growth and desire for their meat mass. Losses among these animals often mean dire impacts for other species that depend on them within an ecosystem.
Past studies have found that the loss of larger animals means a spike in rodents, as grass and shrubs proliferate and soil compaction decreases, all while the risk of predation also declines, Futurity.org notes. As rodent populations increase, so do the disease-transporting ectoparasites that come with them.
"Where human density is high, you get high rates of defaunation, high incidence of rodents, and thus high levels of pathogens, which increases the risks of disease transmission," said Dirzo.
"Who would have thought that just defaunation would have all these dramatic consequences? But it can be a vicious circle."
About 16 to 33 percent of all vertebrate species are considered threatened or endangered, the review found.
Invertebrate loss also has far-reaching ripple effects on other species. For example, the continued disappearance of vital honeybee populations across the globe will have bleak consequences for plant pollination, and thus on the world's food production, as RT has previouslyreported.
Insects pollinate about 75 percent of the world's food crops, according to Futurity.
Overall, of the world's more than 71,000 species, 30 percent of them are threatened, according to the International Union for Conservation of Nature. Based on this assessment - and without drastic economic and political measures to address the current die-off - the sixth mass extinction could be cemented by 2400 A.D., University of California, Berkeley geologist Anthony Barnosky told Harper's magazine.
Solutions to the die-off are complicated, the study posits, as reducing rates of habitat change and overexploitation of lands must come through regional and situational strategies.
"Prevention of further declines will require us to better understand what species are winning and losing in the fight for survival and from studying the winners, apply what we learn to improve conservation projects," said Ben Collen, a lecturer at the University College of London and a co-author of the study. "We also need to develop predictive tools for modelling the impact of changes to the ecosystem so we can prioritize conservation efforts, working with governments globally to create supportive policy to reverse the worrying trends we are seeing."
Researchers from University of California, Santa Barbara; Universidade Estadual Paulista in Brazil; Universidad Nacional Autonoma de Mexico; the Natural Environment Research Council Centre for Ecology and Hydrology in England; and University College London are coauthors of the new study.
You can share this story on social media: