Lara Logan shoots story on Ebola in Liberia, forgets to interview Africans, gets 'self-quarantined' in luxury hotel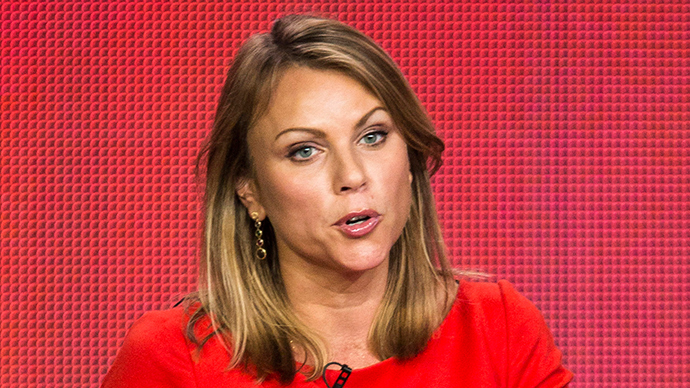 CBS News reporter Lara Logan made waves after going to Liberia to film a story on the Ebola epidemic but not interviewing a single Liberian, who were ignored for American experts.
Despite not contacting any Ebola patients, Logan and her crew "self-quarantined" themselves in a luxury hotel in South Africa. Neither the reporter nor the four other quarantined CBS employees have shown any symptoms of Ebola, the deadly virus that has killed nearly 5,000 people in West Africa.
"We wanted to try, as much as possible, to minimize our exposure to anybody while we still had to get our piece done," Logan said in a web interview with '60 Minutes Overtime'. "We were very mindful of the fact that this 21-day period after you've been in an Ebola-affected country is very important to everyone."
On Sunday, '60 Minutes' aired a report from Liberia in which the veteran reporter analyzed how Ebola was ravaging communities in the West African nation.
In the report, Logan detailed the precautions she and her crew took while in Liberia, including being hosed down with a chlorine solution, having temperature taken often, and avoiding physical human contact. The crew was accompanied by a CBS security worker who watched closely the crew's movements and interactions to blunt any possibility of infection.
The report, though, fielded criticism for lacking interviews with any Liberians or Africans, as it focused only on American doctors and virus experts who, Logan said during the piece, "could bring to light the suffering of Liberians."
Should not have seen that @60Minutes Ebola episode. Nothing like a public health crises to legitimize the myth of the great white savior.

— Solome Lemma (@InnovateAfrica) November 10, 2014
So, how can you just use Liberian as mere background props. How about names? Faces? Their stories? @60Minutes

— Solome Lemma (@InnovateAfrica) November 10, 2014
.@60Minutes Tells us the Americans regard the Liberian support staff as heroes, but Lara Logan doesn't interview a single one.

— Howard French (@hofrench) November 10, 2014
The charge that the piece was American-centric was highlighted by some in the way a 5-year-old Liberian child - who had died of the virus after being cared for by his father - was featured.
Not a single African voice in @60Minutes piece from Liberia on ebola. Not remotely acceptable?We see a father whose son is dying. No quote.

— Howard French (@hofrench) November 10, 2014
"It's so heartbreaking," Logan told '60 Minutes Overtime'. "It's really been hard on all of us."
The Ebola report was Logan's second '60 Minutes' story since she returned from a forced leave of absence after controversy from her previous report on the 2012 attack at a US mission in Benghazi, Libya. The report, aired in October 2013, was quickly discredited for its flawed sourcing and dubious claims.
Elsewhere, Craig Spencer, the New York City physician who contracted Ebola after caring for patients in Guinea, spoke publicly for the first time on Monday since receiving a clean bill of health after nearly three weeks in isolation care.
"I want to take a moment to thank the medical team here for the tremendous care and support," Spencer said. "Since I was admitted on Oct. 23rd, I have received an exceptional level of medical treatment, support and encouragement from the whole medical and administrative team."
Spencer was released from Bellevue Hospital on Tuesday.
You can share this story on social media: