Aim High: Marijuana legalization puts US military in a pickle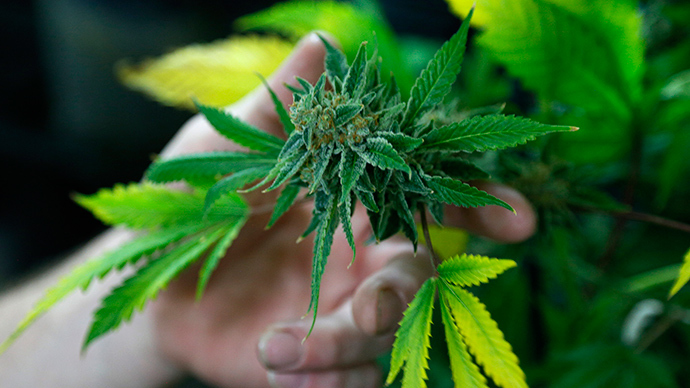 The growing number of states opting to legalize marijuana has left the US military attempting to balance its zero tolerance policy towards the plant with the changing tide of both law and public perception.
With Alaska, Oregon and the District of Columbia recently voting to legalize recreational marijuana use two years after Colorado and Washington passed their own referendums, the army has gone to great lengths to remind their troops that state law holds no sway for servicemen.
The military, as a federal institution, is governed by federal laws, under which marijuana possession remains a criminal offense. Use or possession of it also remains a crime under the Uniform Code of Military Justice (UCMJ) and can result in court martial.
This reality has put soldiers stationed in any of the 20 states and Washington which have passed laws allowing for the use of marijuana for medical and/or recreational purposes in an increasingly compromised position.
The top brass claims to keep cadets on the straight and narrow by issuing frequent drug tests and stiff penalties for those who test positive for marijuana.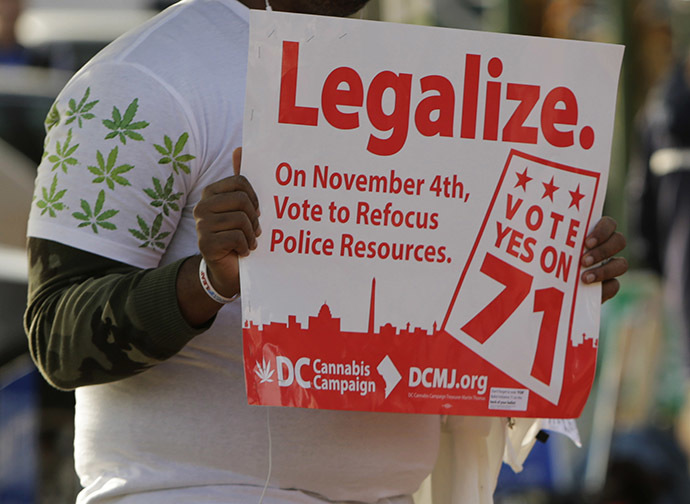 Army testing data recently obtained by the Washington Times through a Freedom of Information (FOI), however, presents a less than clear picture regarding the frequency with which military bases in states that have legalized marijuana are testing troops for the substance.
According to the FOI, of the 41,000 soldiers stationed at Joint Base Lewis-McChord in Washington State, only about 75 percent — or 30,836 soldiers — were tested for marijuana in fiscal year 2014.
At Fort Carson, Colorado, however, all 26,000 active duty personal stationed at the base were tested during the same period.
According to data, the number of soldiers testing positive for marijuana dropped from 315 in fiscal 2012 to 250 in fiscal 2013. A similar trend was registered at Fort Carson, with the total number of soldiers testing positive dropping from 365 to 254 over the same period.
It remains unclear, however, if the frequency in which the troops are tested over any given year has changed, and if that has any bearing on the statistical drop.
Army officials told the Washington Times, however, that the current random testing regime is a strong enough deterrent to keep soldiers from smoking marijuana.
"The results of our continued drug testing demonstrate the commitment soldiers have to the Army profession, regardless of a state's legalization of marijuana," Army spokesman Lt. Col. Benjamin Garrett told the paper. "With 98 percent of the Army population testing negative for illicit drugs, soldiers demonstrate their ability to take responsibility for themselves, reinforcing the fact that our drug testing program is working."
Due to the perceived success of the current policy, no plans are in order to boost testing in states with more liberal marijuana use regimes. The issue of those in the National Guard or military family members, however, remains sticky to say the least.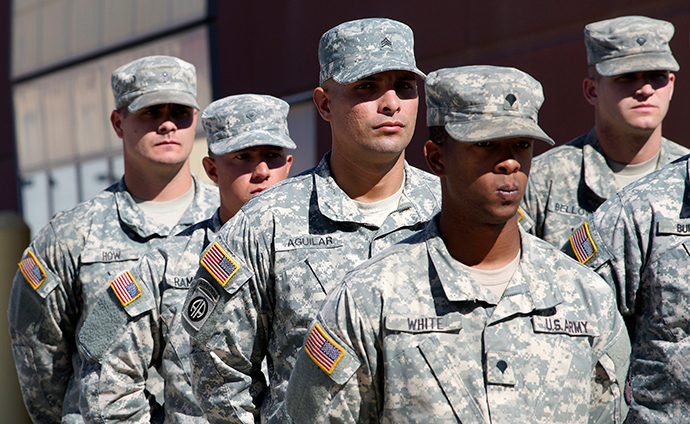 In one extreme 2010 case, an Oregon National Guard reservist who received a medical marijuana license for crippling cases of rheumatoid arthritis and Sjogren's syndrome faced court martial despite the fact that she was unable to return to service due to her health and was set to be discharged.
As for spouses, cases have already been registered of service members getting stopped by base guards while driving on base, where marijuana legally prescribed to a spouse got the soldier in hot water.
Civilians caught bringing pot onto military bases face potential legal action no matter the state law. For spouses that can mean, among other things, being kicked out of base housing. For others, the consequences include losing on job on base.
Following the 2012 referendum in Washington State, a spokesman for Naval Base Kitsap told The Army Times that spouses who decide to smoke pot "would be putting their service member in a bad situation."
The top legal adviser for the 21st Space Wing at Peterson Air Force Base in Colorado, however, sent out a mixed message, saying it is "not my business what spouses do off base."
You can share this story on social media: