US Army removes 'negro' as official reference to black people after public outrage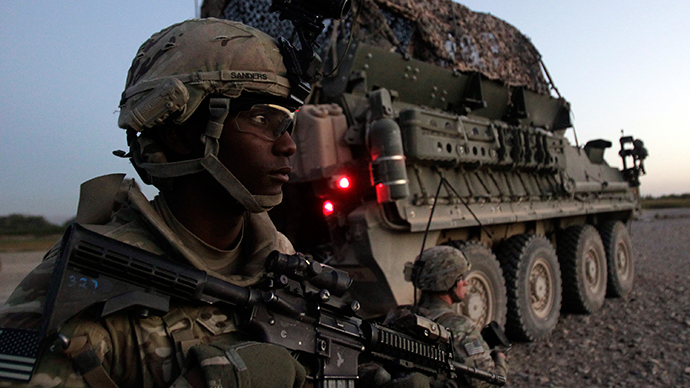 ​The US Army has revised its internal guidelines that previously allowed for black service members to be referred to as "negro." The policy was updated to retain "negro" as late as Oct. 22.
The Army's about-face occurred Thursday after it was first reported this week by CNN that official regulation guidelines that cover "Army Command Policy" included the "outdated" term in ways to describe black or African-American troops.
"The US Army fully recognized, and promptly acted, to remove outdated language in Army Regulation 600-20 as soon as it was brought to our attention," Lt. Col. Alayne Conway, an Army spokeswoman, said in a statement, according to USA Today. "The Army takes pride in sustaining a culture where all personnel are treated with dignity and respect."
Conway said AR 600-20 ultimately outlines the Army's commitment to "provide (equal opportunity) and fair treatment for military personnel and family members without regard to race, color, gender, religion, national origin, and provide an environment free of unlawful discrimination and offensive behavior."
"We apologize to anyone we offended," she added.
So the Army drops the term 'Negro' when labeling soldiers. What year is it?

— KLMS (@MsSellers2U) November 7, 2014
Before Thursday's modification, in a section of AR 600-20 outlining "race and ethnic code definitions," black or African American personnel were described as "a person having origins in any of the black racial groups of Africa. Terms such as 'Haitian' or 'Negro' can be used in addition to 'Black" or 'African American.'"
The regulation's new wording states that black or African American personnel are defined as "a person having origins in any of the black racial groups of Africa."
People still said that?! "@cnnbrk: Army removes "Negro" from list of words it says can be used to refer to black service members, apologizes

— Micah Johnson (@Micah_Johnson3) November 7, 2014
AR 600-20 received a "rapid action revision" on Oct. 22. That alteration covered only part of the regulation, according to the Army document's summary of changes, including the Army's Ready and Resilient Campaign and certain guidance for the Army's sexual harassment prevention program.
The Army's internal sanctioning of "negro" led to widespread public outrage and denunciation, as it took a media report for the policy guide to be revised. The term's usage in the United States began to fade in the 1950s and 1960s amid the push for civil rights, as black leaders associated the term's historical legacy with slavery, segregation, and racial subjugation.
SMH!! It's only 2014! "@cnnbrk: Army removes "Negro" from list of words it says can be used to refer to black service members, apologizes."

— Kenni Heartz (@KenniHeartz) November 7, 2014