School for spying: Harvard under fire for secret surveillance study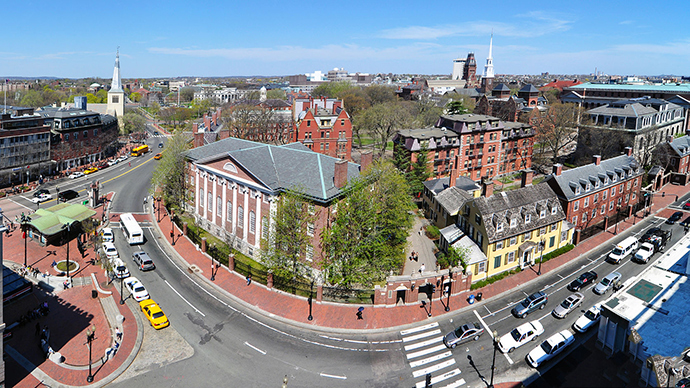 Recent revelations that Harvard University had secretly photographed around 2,000 students as part of an attendance study has sparked a massive privacy row at the Ivy League institution.
According to reports, cameras that captured images every minute were placed in 10 classrooms around campus during the Spring 2014 semester. A computer program later scanned all of the images to determine how many empty and full seats there were during lectures. Students and professors were not told the study was being conducted.
The study, conducted by Harvard's Initiative for Learning and Teaching, was authorized by the school's Institutional Review Board.
It was first disclosed at a faculty meeting Tuesday and later reported in The Harvard Crimson student newspaper.
The matter was brought up by Computer Science professor Harry Lewis, who first learned about the surveillance from two unidentified colleagues.
"Just because technology can be used to answer a question, doesn't mean that it should be," the Crimson cited Lewis as saying during the meeting. "And if you watch people electronically and don't tell them ahead of time, you should tell them afterward."
He would go on to demand that all the students and faculty involved in the study would be made aware their photographs had been taken.
"You should do studies only with the consent of the people being studied," the Boston Globe reported Lewis as saying.
Harvard President Drew Faust said that she was taking the issue "very seriously" and would have the study reviewed.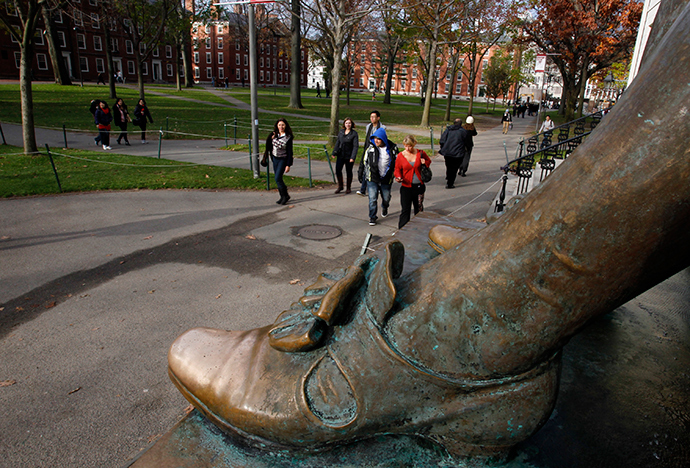 In a statement, Harvard said Vice Provost Peter Bol, the professor tasked with conducting the study, had already reached out to every faculty member who was involved. It added that Bol would provide all of them with "full details."
"In addition, Bol has committed to informing every student – using enrollment data – whose image may have been captured anonymously and subsequently destroyed as part of the research," the Boston Globe cites the statement as saying.
Bol said that all of the professors whose lectures were observed were told in August, noting that all had given permission for the data to be used in the study. Although the students were not informed, he noted that all of their images had been destroyed.
Acknowledgement of the study comes over a year after it was revealed that university administrators had searched the email accounts of 16 deans. The search was conducted to determine who had leaked information to the media regarding a cheating scandal involving more than 100 students. Since then, new privacy policies on electronic communication were instituted to bolster security at the university.
While students and faculty don't view secret photography to be as invasive as email searches, the revelation was still met with mixed reaction on campus.
"I wouldn't call it spying, as some people have," said Jerry R. Green, a professor of economics and former university provost, told the New York Times. "But I don't think it's a good thing."
While some students viewed the incident as a violation of trust, others dismissed it due to the high prevalence of cameras on campus and in society at large.
You can share this story on social media: