Oklahoma cop faces 32 charges of sex crimes committed on duty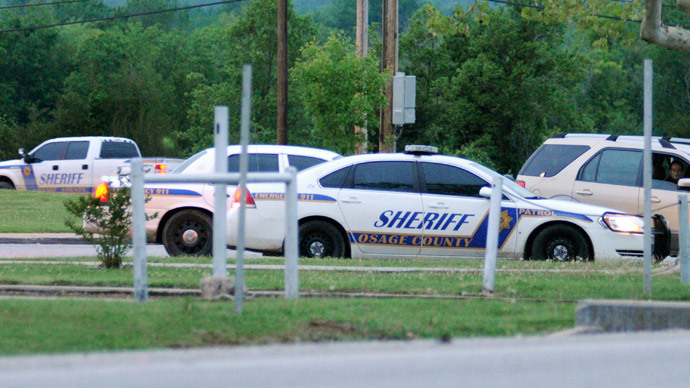 An Oklahoma City police officer has been charged with six more counts of sexual offenses while on duty after three more victims, including a teenager, told authorities he forced them to have sex with him.
Before the latest accusations, Daniel Ken Holtzclaw, 32, had already been charged with 26 counts, including rape, sexual battery, oral sodomy, indecent exposure, stalking, and burglary.
The new counts against Holtzclaw, a three-year police veteran, were filed in Oklahoma County District Court on Tuesday. The latest charges include three counts of first-degree rape, as well as one count each of second-degree rape by instrumentation, forcible oral sodomy, and sexual battery, according to the Oklahoman.
The charges involve the assault of 13 women in total.
The three women involved in the new charges came forward after seeing Holtzclaw in the news for the previous alleged sexual offenses, according to an affidavit.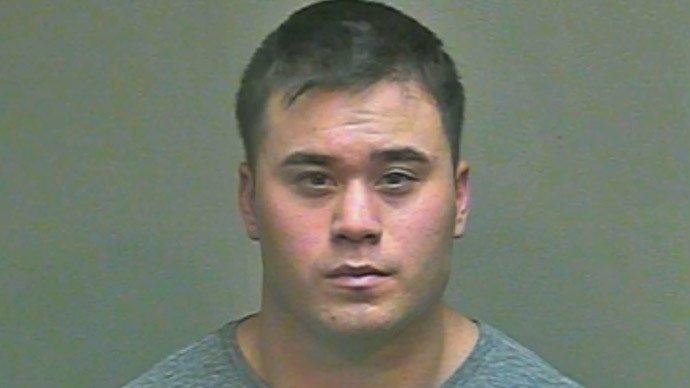 A 17-year-old woman told police she was walking with friends on June 17 when Holtzclaw approached the group. The officer told her there was a warrant out for her arrest, though he let her go, according to the probable cause affidavit. He later stopped her when she was alone and took her to her home, where he eventually forced her to give him oral sex and have intercourse with him.
Two other women alleged that Holtzclaw forced them to have sex with him before he would let them go, according to the affidavit.
"You are going to give me some sex…or you're ass is going to jail," he allegedly told one of the victims, according to court records cited by KWTV.
"This is what you are going to have to do. I don't want to take you to jail," Holtzclaw allegedly told another victim.
Holtzclaw's attorney maintained the officer's innocence.
"Daniel denies that he's done anything wrong and looks forward to his day in court," said defense attorney Scott Adams, according to the Oklahoman. "He's ready to get back to work at the police department."
According to Oklahoma City police, some of the crimes Holtzclaw is accused of committing occurred during traffic stops. Holtzclaw, according to court filings, threatened women with arrest or physical harm if they did not comply with is demands.
Holtzclaw, fitted with a GPS monitoring device on his ankle, is under house arrest on $609,000 bail. A preliminary hearing is scheduled for Nov. 18.
You can share this story on social media: