Prison guard sexually assaults dozens of inmates, strikes deal to avoid jail time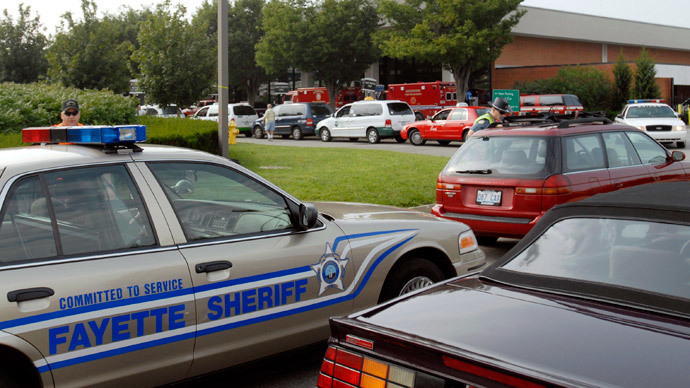 A former Kentucky corrections officer charged with dozens cases of sexual assault, drug trafficking and misconduct all of which he admitted will serve no jail time. In a plea deal he gets seven years of probation.
Former corrections officer, James Johnson, 54 was arrested by State Police following an investigation where they determined he was trafficking drugs to inmates and sexually abusing them at the Kentucky Correctional Institute of Women in Peewee Valley, according to WLKY-TV.

Johnson's attorney, Mary Rives said about her client "He is really eager to put this behind him. We thought it was a good resolution for all parties involved."
Prison guard gets 2 years probation for 25 sexually assaults of prisoners???? http://t.co/fdqoMt0JII Time for #DOJ to step in? #cjreform

— Deborah Golden (@DebGoldenDC) October 22, 2014

Kentucky State Police Detective Kevin Calhoon said at the time of the arrest in 2011, the detectives revealed that Johnson, a sergeant at the prison who had worked there for nine years, was supplying controlled substances to female inmates and sexually abusing them. After the arrest, Johnson was dismissed.
READ MORE:'Mumia Bill' signed in Pennsylvania lets prisoners be sued over speech
Johnson was eventually charged with 25 counts of sexual abuse, trafficking controlled substances, and 50 counts of official misconduct. Johnson maintained his innocence during the court proceedings but accepted a plea deal on Monday that requires him to attend a diversion program. He was also sentenced to seven years of probation – five years for drug trafficking and only two years for dozens cases of sexual abuse.
Oh, apparently in KY it's cool to sell drugs to and abuse captive women, as long as you're a Corrections Officer. http://t.co/BgE96vkvIY

— driveswift (@Driveswift) October 21, 2014

Rives told WLKY-TV at the Shelby Circuit Court that her client entered his plea under North Carolina v. Alford where a defendant can enter a guilty plea while still protesting his innocence.
READ MORE:Alaska National Guard condoned 'weapons smuggling, rape, and drug trafficking'
While the details of the case have not been specified in new reports what is known is the indictment alleged the sexual abuse took place between January through July 2011. One inmate has been paroled, and others remain incarcerated, according to the Associated Press.
KY prison system avoids scandal by letting sexual abuser guard (25counts) avoid jail. http://t.co/NmEMZmU6Af#KYsen#p2

— Sharon (@srb2245) October 21, 2014

The lack of prison time has shocked many concerned about the welfare of prisoners. It is doubly unusual when Kentucky lawmakers changed their laws concerning sex between prison staff and inmates in 2010. Under the provision prison guards, jailers and other staffs who oversee inmate could be charged with felony rape and sodomy for having consensual sex with prisoners. Prior to the change corrections officers faced only misdemeanor charges for consensual sex with inmates.
READ MORE:Texas detention center staff accused of sexual assault
The US Department of Justice found that from 2008 to 2009, 2.8 percent of state and federal prisoners and 2 percent of jail prisoners reported at least one incident of sexual victimization by a corrections employee – that's 57,000 incidents – 36, 800 were described by the Opposing Views as "unwilling."
You can share this story on social media: