Face of 'death with dignity' movement takes her own life
Published time: 3 Nov, 2014 16:35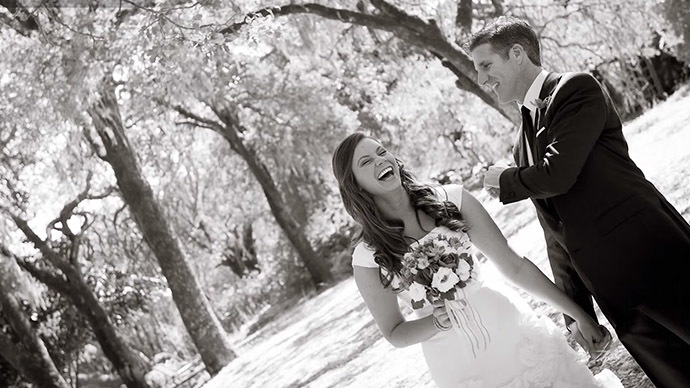 Brittany Maynard, the young woman diagnosed with aggressive terminal brain cancer who became a national spokesperson for more assisted-suicide rights in the US, ended her life on Saturday with lethal drugs supplied under Oregon law.
Last month, Maynard, 29, worked with assisted-death advocacy group Compassion & Choices to announce that she and her husband, Dan Diaz, were moving to Portland, Oregon from Northern California so she could utilize Oregon's assisted-suicide law. The state is one of five in the US that offers such rights to terminally-ill patients.
Maynard said at the time of her announcement that the incremental increase in her suffering would likely mean she would choose to swallow the lethal pill around Nov. 1.
She eventually stuck with that date as she "suffered increasingly frequent and longer seizures, severe head and neck pain, and stroke-like symptoms," said Sean Crowley, a spokesman for Compassion & Choices, according to AP.
"As symptoms grew more severe, she chose to abbreviate the dying process by taking the aid-in-dying medication she had received months ago."
"She died as she intended - peacefully in her bedroom, in the arms of her loved ones," Crowley added.
After suffering from debilitating headaches, Maynard, called a vivacious, adventurous individual from birth by her mother, was diagnosed on Jan. 1 with a malignant brain tumor. At the time, she was given five to 10 years to live.
Yet after surgery, the newly-married young woman was diagnosed in April with Stage 4 glioblastoma, meaning she had less than six months before death.
Maynard said last month that she decided assisted death was preferable over the ravages of a hostile cancer. Upon fleeing California - which does not allow terminally-ill patients to seek a physician's help in death - she was approved, based on Oregon's Death with Dignity Act, for a pill that she could take that will allow her to die in the manner of her choosing.
"I plan to be surrounded by my immediate family, which is my husband, my mother, my stepfather, and my best friend, who is also a physician," Maynard said in a video released by Compassion & Choices in which she explained why she had decided to move to Oregon to end her suffering.
"And I will die upstairs, in the bedroom I share with my husband, with my mother and my husband by my side and pass peacefully with music that I like playing in the background."
Maynard, who would have turned 30 later this month, also urged US states that do not have assisted-death laws - especially her native California, where she lobbied for a law in front of state legislators - to consider her case.
Washington, Montana, Vermont, and New Mexico are the other US states with assisted-death laws, but only for terminally-ill patients.
As of Dec. 31, 2013, Oregon's Death with Dignity Act, passed in 1997, has allowed for 1,173 prescriptions, with more than 750 deaths resulting from access to the medication. The median age of the deceased is 71, according to AP. Only six deaths were of those younger than 35. The state, the first to allow assisted-death rights, does not track how many people move there to take advantage of the law.
Upon applying for physician-assisted suicide, a terminally-ill patient must be of sound mind and then later must be able to swallow the medication on her own, without administration from a doctor.
"Right now it's a choice that's only available to some Americans, which is really unethical," she told People magazine's website last month.
Maynard stressed to People that she has never considered her potential assisted death as a suicide.
"There is not a cell in my body that is suicidal or that wants to die," Maynard said. "I want to live. I wish there was a cure for my disease but there's not. … Being able to choose to go with dignity is less terrifying."
Despite Maynard's intense suffering and reasoned explanation for why she wanted to die on her own terms, her decision was criticized by some opposed to bodily autonomy.
"We are saddened by the fact that this young woman gave up hope, and now our concern is for other people with terminal illnesses who may contemplate following her example," Janet Morana, executive director of Priests for Life, said in a statement, according to AP.
"Brittany's death was not a victory for a political cause. It was a tragedy, hastened by despair and aided by the culture of death invading our country."
Maynard reportedly spent her final months traveling the world with her husband, family, and friends. Prior to her diagnosis, she had earned two degrees and taught at orphanages in Nepal, among work in other nations.
She told AP last month that her decision was supported by loved ones.
"I think in the beginning my family members wanted a miracle; they wanted a cure for my cancer," she said. "When we all sat down and looked at the facts, there isn't a single person that loves me that wishes me more pain and more suffering."
A 2011 poll conducted by Gallup found that 45 percent of American respondents said doctor-assisted suicide was "morally acceptable," while 48 percent said it was "morally wrong."
In Europe - where Belgium, the Netherlands, Luxembourg, and Switzerland have laws allowing for assisted death - the Swiss Medical Lawyers Association found in 2012 that three-quarters or more of those polled in 12 countries said people should have the right to doctor-assisted death.