Pentagon fails to rival CIA, plans to send 'only' 500 agents overseas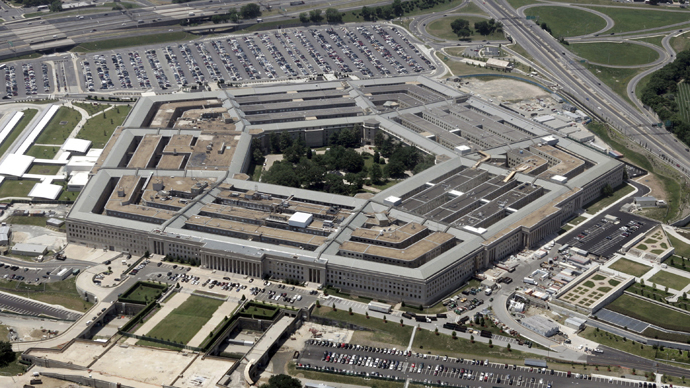 US Defense Intelligence Agency (DIA) is set to train and deploy up to 500 undercover officers overseas, half the size previously planned. The Pentagon's unmet challenge was to assemble an overseas spy service that could have rivalled the CIA in size.
According to the Washington Post, the initial plan envisioned two years ago when the formation of the Defense Clandestine Service was announced, called for moving as many as 1,000 undercover case officers overseas. They were expected to work alongside the CIA and the US military's Joint Special Operations Command on counterterrorism missions and other targets of broad national security concern. However, the plan was revised after it failed to secure enough support and funding from Congress.
Under the revised blueprint, most of those involved will reportedly be given assignments focused on the DIA's traditional mission of gathering intelligence for the Defense Department. Officers are expected to work closely with CIA chiefs in charge of US espionage operations overseas.
A former senior US intelligence official, who spoke on condition of anonymity, told the newspaper that the current priority is to "stay small but be highly effective." He said, however, that the Pentagon will still be sending agents to "very difficult places around the world."
Locations include Africa and the Middle East, where Al-Qaeda and the Islamic State are thought to have significant footholds. Espionage efforts there will allegedly "focus on what defense needs are."
The former intelligence official told the Washington Post that the DIA's operations outside the war zones have not been flawless in recent years. He cited cases where the agency engaged as many as four case officers in some places, with no serious results produced. Meanwhile, he said, the DIA currently accounts for as much as one third of the content that goes into the President's Daily Brief.
Unlike its main rival, the CIA, the DIA is not sanctioned to carry out covert operations such as drone strikes. Its case officers, who are involved in spy work overseas, often come from military backgrounds and continue to serve under military cover abroad.