3rd victim of Washington school shooting dies in hospital
Published time: 1 Nov, 2014 08:01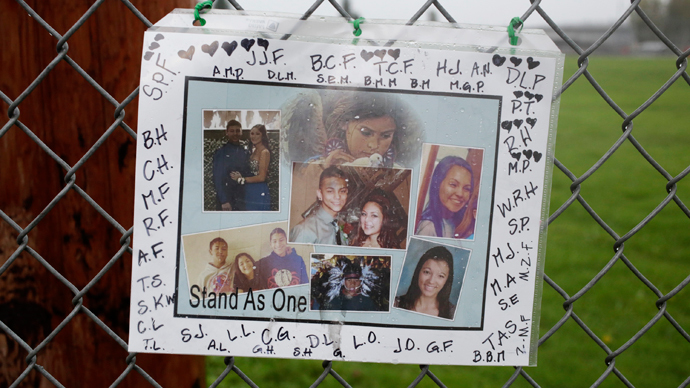 A teenage victim of the Washington school shooting has died from her wounds, after two other girls died and the gunman committed suicide by shooting himself on the spot.
14-year-old Shaylee Chuckulnaskit died at 4:45 pm after being shot in the head last Friday during the shooting in a cafeteria at Marysville-Pilchuck High School, according to a statement from the Providence Regional Medical Center in Everett.
"Our hearts are broken at the passing of our beautiful daughter. In Shay's short life she has been a radiant light bringing us incredible joy and happiness," the girl's parents said in a statement.
On Sunday, another victim, Gia Soriano, also 14, died in hospital.
Last Friday, 15-year-old Jaylen Fryberg opened fire with a 40-caliber Berretta, shooting two of his cousins, two other teenagers, before fatally shooting himself.
Andrew Fryberg, also 15, a cousin of the shooter, is currently in critical condition. Another cousin, 14-year-old Nate Hatch, is now in satisfactory condition.
The attacker's motives are being investigated.