​Ferguson cop who shot Michael Brown 'unlikely to face civil rights charges'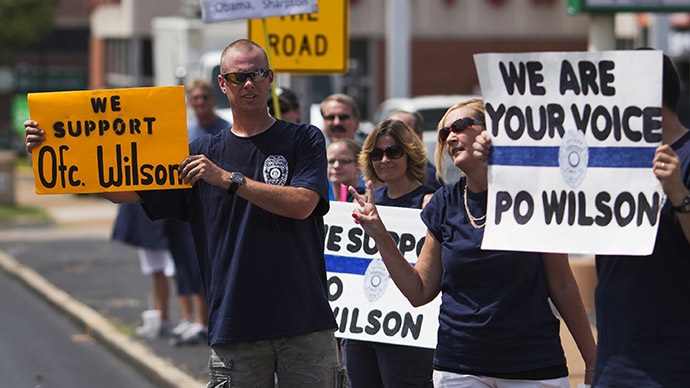 The white police officer who shot and killed unarmed black teenager Michael Brown in Ferguson, Missouri, is unlikely to face federal civil rights charges for his role in the incident, according to a Friday report by the Washington Post.
Officials familiar with the ongoing civil rights investigation conducted by the Justice Department stated that detectives feel there is not sufficient evidence to prove beyond a reasonable doubt that Officer Darren Wilson willfully violated Brown's rights, the report claimed.
If true, the news would underscore the difficulty of proving if and when an officer intends to violate an individual's civil rights.
Rachel Harmon, a University of Virginia law professor, told the Post that Wilson's case could be bolstered if he "genuinely believed" that his actions were in self-defense.
"There is an extra burden in federal civil rights cases because the statute requires that the defendant acted 'willfully,'" Harmon added. "It is not enough to prove that he used too much force. You have to prove beyond a reasonable doubt that he did so willfully."
Additionally, recent leaks from the county's autopsy report indicate the officer may have a case when he claims the teenager attempted to go for his gun. They suggested that Brown's hand was close to Wilson's weapon when it was fired.
READ MORE: Michael Brown autopsy results may support Ferguson cop's claim
If true, these revelations would contradict witness testimony that depicts Brown surrendering.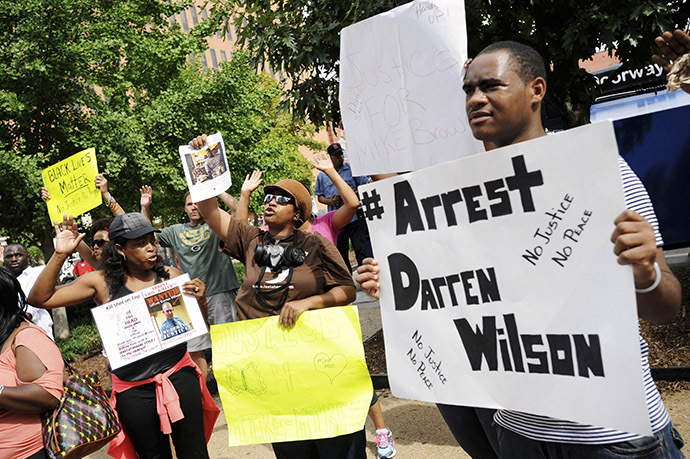 "The autopsy report is devastating because it raises doubts about him standing still with his hands in the air in surrender," said David Klinger, a criminology professor who was also involved in the shooting death of a suspect as an officer in Los Angeles. "If you have a halfway competent lawyer, the defense could raise reasonable doubt with this."
The county autopsy also reportedly stated that Brown was shot nine times – three times in his head.
While unnamed officials have told the Post that the chances of civil rights charges moving forward appear slim, Justice Department spokesperson Brian Fallon called the report "irresponsible" and "based on idle speculation."
Brown's death galvanized residents in Ferguson as well as many across the United States who saw the incident as another example of excessive police force. Several weeks of protests unfolded following his death, over the fact that police delayed identifying Brown and declined to charge him with a crime.
Currently, a grand jury is considering whether or not to bring criminal charges. It is unclear when the grand jury will announce its decision, though it is possible one could be reached before the end of the year.
READ MORE: Possible leak from Ferguson grand juror being probed
You can share this story on social media: