Manhunt over: Suspected Pennsylvania cop killer captured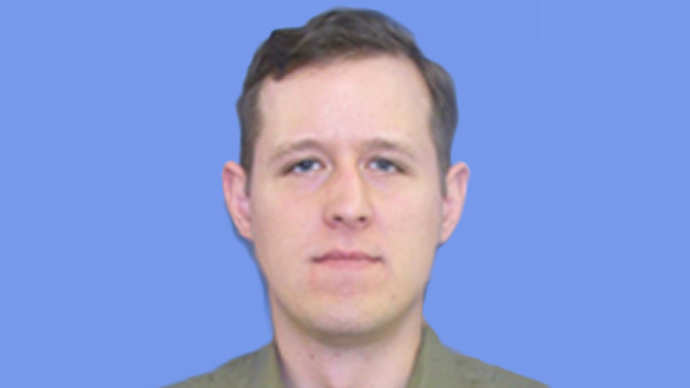 Pennsylvania State Police have captured suspected cop killer Eric Matthew Frein following a manhunt that lasted almost seven weeks, the department announced Thursday.
His detainment marks the end of a saga that began on September 12, when the 31-year-old Frein allegedly killed Pennsylvania State Police Officer Bryon K. Dickson II. Following the officer's death, Frein was placed on the FBI's Ten Most Wanted List. A second individual – Trooper Alex Douglass – was also wounded in the assault.
"I can confirm that we have taken Eric Frein into custody. Further information will be released at a later time. No further information will be released or confirmed at this time," department spokeswoman Connie Devens said in a statement to CNN.
Law enforcement has not revealed where Frein was captured just yet, but an anonymous source told New York Daily News that he was found at an airplane hangar in the Pocono Mountains. According to local ABC 6, he "surrendered" to US marshals after giving up his weapon.
READ MORE: Manhunt for alleged cop-killer cancels Halloween in northeastern Pennsylvania
Few other details are known currently, though the 48-day manhunt has been comprised of up to 1,000 officers at various times. "Several million dollars" have also been spent in pursuit of Frein's whereabouts.
Police have also declined to speculate on Frein's motives for the alleged killing, but reports have notably mentioned that he harbored negative feelings towards police officers.
"He has very strong feelings about law enforcement and seems to be very angry with a lot of things that go on in our society," said State Police Commissioner Frank Noonan previously. Frein has also reportedly been involved in a Cold War re-enactment group and has claimed to have fought alongside Serbians in Africa, according to the FBI.
Following Dickson's death, authorities said they discovered Frein's driver's license near the scene of the crime, as well as a partially submerged vehicle and shell casings that linked him to the murder.
Frein was declared armed and dangerous, and police employed canine units, thermal imaging technology, and other techniques to search the nearby forest, CBS Pittsburgh reported. Although police believe they identified Frein at multiple points in the search, he was far enough away that he was able to continue to evade their grasp.
With Frein on the loose, local residents were warned to stay safe. Schools were closed, and earlier on Thursday it was reported that Halloween celebrations had been cancelled.
You can share this story on social media: