Arizona deputies shook down Latinos for cash: complaints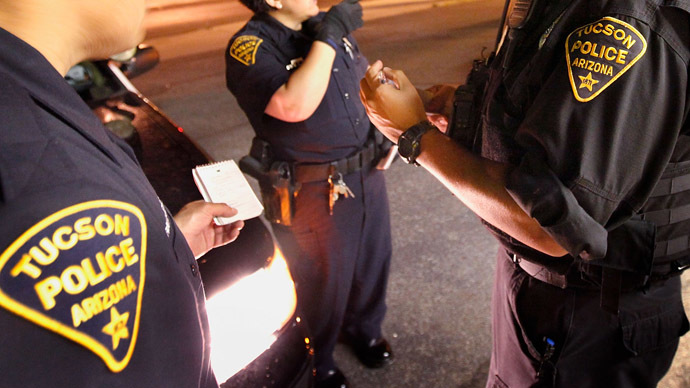 Already the target of a Justice Department investigation for racially profiling Latinos at traffic stops, new allegations are surfacing that Arizona's Maricopa County deputies shook down dozens – maybe hundreds – of Hispanic residents for cash.
Lawyers for dozens of these Latinos – some of whom are American citizens – say the cash in their client's possession turned up missing during arrests made by the Maricopa County Sheriff's Office in Phoenix, Arizona, reported The Associated Press.
READ MORE:'Nothing was broken here - until police came': Busker on NYPD subway arrest
One such incident reportedly involved Armando Gutierrez, a US citizen who was heading to Las Vegas with cash from his 2011 tax refund when he and his friends were pulled over by a sheriff's deputy during a traffic stop.
At this point, Deputy Charley Armendariz searched the car, found a small amount of pot, and spotted nearly $5,000 in the glove box. He arrested Gutierrez for having an outstanding warrant for fishing without a license and seized the money, according to the police report.
"He kept saying, 'I know you are a drug dealer and you are going to pick up the pot,'" Gutierrez recalled to the AP. "I told him, 'Dude, we are headed to Vegas.'"
Gutierrez spent about 10 hours in jail, but was not charged with a crime arising from the traffic stop. The money was finally returned nine months later, but only after a series of emails to the Maricopa County Sheriff's Office and others, according to AP.
READ MORE:Colorado police worried pot candy will ruin Halloween treats
Notably, Armendariz was already under investigation by the office, led by the controversial Sheriff Joe Arpaio. During a raid of Armendariz' home, investigators found drugs, hundreds of fake IDs, 150 driver's licenses, bags of evidence, personal information on drivers with Latino names, and 900 hours of videotaped traffic stops.
Armendariz was arrested in May but maintained his innocence and implicated former colleagues in various scandals. A week after his arrest, he was found dead in a suicide by hanging.
Arpaio's lawyers said the agency hopes Armendariz was a rogue officer.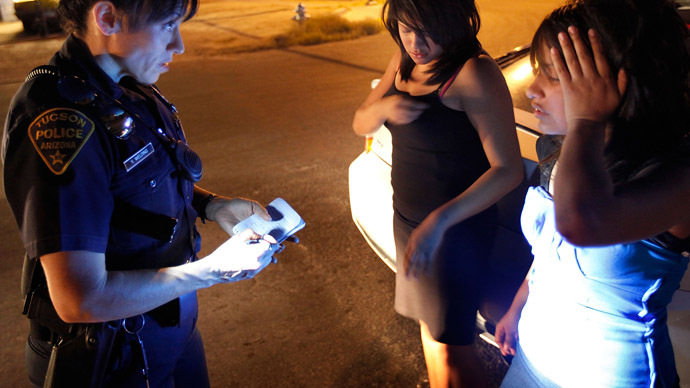 Several lawyers and advocates said they have heard dozens of complaints of missing money over the years from immigrants who were stopped by deputies and other police departments that use the county jails in arrests. Mexican officials say they fielded about 10 calls last year.
"They are afraid of death to complain," said attorney Lance Wells, who estimates his firm has heard missing money complaints from about 100 immigrants in cases brought by Arpaio's office. Wells said he has made some efforts to recover his clients' property, but often does not succeed.
READ MORE:New York City paid $428mn in NYPD civil rights settlements
Lawyers say immigrants carry cash because many of them are often paid under the table, have difficulties opening bank accounts in the US, and worry complaints will lead to deportations. This makes them easy prey for abuse. The attorneys also say it is nearly impossible to prove that an officer stole a client's money.
Arpaio's office has disputed the allegations and said it receives one or two complaints a week of missing possessions from people being released from jail, but they rarely complete forms documenting their grievances.
A court hearing is scheduled on Tuesday for attorneys to discuss the sheriff's investigation.