Silicon Valley company paid Indian employees just $1.21 an hour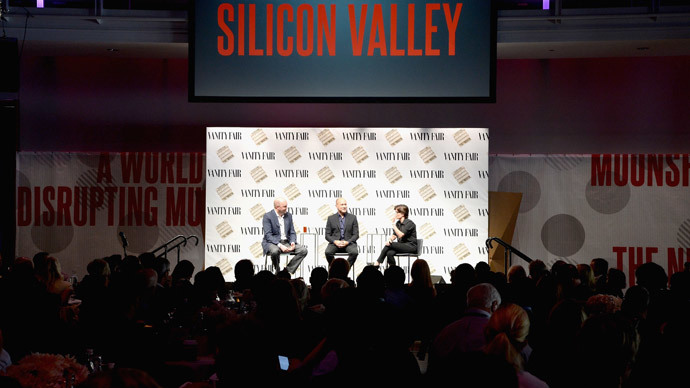 While many Americans fight for the government to increase the minimum wage across the country, one Silicon Valley company has now been penalized for paying some foreign employees dramatically lower wages.
The fine was handed down by the US Department of Labor after it discovered that Electronics for Imaging (EFI) flew eight employees in from its office in Bangalore, India, and paid them the equivalent of $1.21 an hour, the San Jose Mercury News reported this week. The foreign employees were called in to help install computers for the Fremont, California-based company, which paid them in Indian rupees.
Additionally, these employees worked extensive hours – up to 122 hours a week in some cases. They were employed inside of the United States last year from September 8 until December 21.
"We are not going to tolerate this kind of behavior from employers," said Susana Blanco, district director of the US Labor Department, according to the Mercury News.
Blanco added that the Labor Department decided to investigate the situation after receiving an anonymous tip, adding that more will be needed to uncover further abuses by other companies.
As a result of these violations, EFI was ordered to pay back more than $40,000 in back wages based on California's own minimum wage of $8 per hour. The company was also fined an additional $3,500.
Although not well-known around the US, EFI is an international corporation that focuses on digital and inkjet printing technology. Just one day before these abuses were reported, the company posted third quarter revenues of almost $200 million.
In a statement to the newspaper, EFI's Beverly Rubin called the violations an "administrative error" and said it would not happen again.
"During this assignment, they continued to be paid their regular pay in India, as well as a special bonus for their efforts on this project," Rubin said. "During this process we unintentionally overlooked laws that require even foreign employees to be paid based on local US standards."
Nevertheless, the $1.21-per-hour wage is the lowest Blanco has ever seen in Northern California since 2012, when Bloom Energy was fined for paying Mexican employees just $2.66 an hour for repairing generators.
"It is certainly outrageous and unacceptable for employers here in Silicon Valley to bring workers and pay less than the minimum wage," said Alberto Raymond, a Labor Department assistant district director, to NBC News.
You can share this story on social media: