Brussels to announce mega-penalty against Apple over illegal Irish tax deals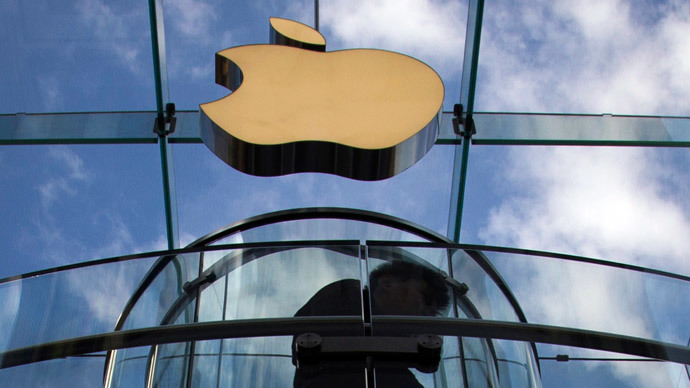 The European Commission in Brussels is preparing to accuse the world's biggest company of getting special treatment from the Irish government in exchange for creating jobs. It could result in a record fine of several billion euro.
The iPhone maker could receive the record fine after paying a corporate tax rate of less than 2 percent between 1991 and 2007, an arrangement made after the company had operated without any taxes since it arrived in Ireland in 1980, the Financial Times (FT)reported. The FT said Apple has kept $137.7 billion in cash out of the reach of American tax authorities.
The EU is expected to publish a report on the Apple inquiry on Tuesday, according to Reuters.
Allegedly, the Silicon Valley company struck the deal with Irish authorities at the end of its tax-free era, which resulted in a 20 year period where it still received preferential treatment, whereas local Irish companies did not.
The Commission will investigate whether the deal violates EU rules. Apple said that it hasn't broken any laws with the agreement.
"There's never been any special deal, there's never been anything that would be construed as state aid," Luca Maestri, Apple's chief financial officer, told the FT.
The inquiry also involves Starbucks, which has its European base in the Netherlands, and Fiat Finance and Trade in Luxembourg.
The formal investigation was announced in June, after an informal probe last September, which focused more on the low taxes US firms were able to operate under in Ireland.
In May, the US Senate accused Apple, the world's richest company, of hiding $74 billion in profits from US tax authorities over the previous four years.
Apple has denied claims of tax evasion, and said that since a majority of revenue comes from international sales, foreign funds are needed for expansion, promotion and competition.
The California-based company is one of Ireland's largest employers, especially at its Cork headquarters, and has invested $100 million into its Irish operation in recent years, the FT reported.
You can share this story on social media: