National security prosecutors to shift towards pursuing cybercriminals
Published time: 21 Oct, 2014 22:15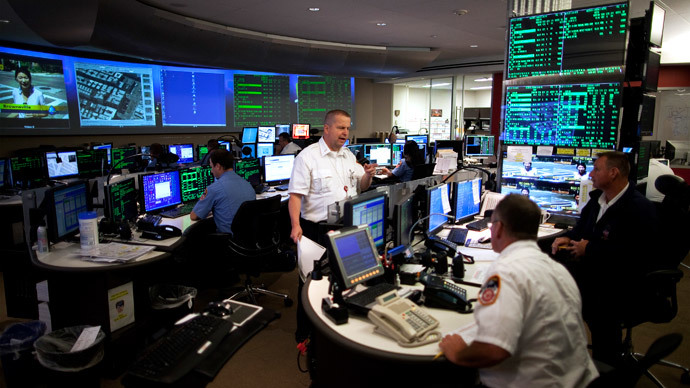 The part of the Justice Department that prosecutes suspected cybercriminals on behalf of the United States government will soon see some changes as feds find a new way to counter the mounting attacks against American computer networks.
In the aftermath of a series of high-profile intrusions attributed to foreign hackers, Reuters reported on Tuesday this week that the US Department of Justice is revamping its team of prosecutors handling national security issues to ensure that the government's attorneys are fully prepared to further pursue criminal activity occurring in the cyber realm.
According to the Reuters report penned by journalist Aruna Viswanatha, Assistant Attorney General John Carlin is leading a restructuring effort that aims to more heavily emphasize cybercrime with regards to the national security issues facing America. Such a shift-up involves renaming units to reflect new objectives and recruiting new hires, Viswanatha reported, and "marks a recognition that national security threats have broadened and become more technologically savvy since the 9/11 attacks against the United States."
"We need to develop the capability and bandwidth to deal with what we can see as an evolving threat," Carlin told the newswire.
"[T]he threat landscape we face is ever-changing and evolving,"USA Today quoted Carlin as saying. "The idea was we need to get ahead of this threat,"
Although Carlin was appointed to his position as assistant attorney general only this past April, he has already gone on the record multiple times to advocate for a new approach towards trying cybercrime in a court of law. Speaking at the Brookings Institute in May, however, Carlin said prosecutions alone won't protect American networks from malicious actors.
"Trusting government depends in part on our ability to defend, protect and obtain justice for our citizens," he said then. "Indictments and prosecutions are one clear and powerful way in which we the people government by the rule of law legitimize and improve our allegations. And these actions have real consequences for the criminals they target and deter those who might otherwise become criminals in the future."
Law enforcement, Carlin said, is merely "one piece of the puzzle" involved in combating cybercrime, but becomes a critical component with coupled with economic sanctions against suspected parties and the establishment of a strong online infrastructure.
"I think it's happening every day and they are intruding into businesses all over the country," Carlin told USA Today with regards to assaults on America's computer grid.
Meanwhile, lawmakers on Capitol Hill are considering what routes to take as well as America's networks continue to find themselves under attack. On the heels of successful hacking operations waged against the likes of Target, JPMorgan and, as of this week, Staples, elected politicians continue to endorse changes that could strengthen America's networks by letting federal security experts scan those systems for vulnerabilities and malware.
The US has already pursued a handful of alleged major foreign hackers so far in 2014, evidenced by indictments filed by the DOJ this year against a group of Chinese nationals accused of economic espionage and a Russian hacker alleged to have stolen credit card data.
Earlier this month, Rep. Mike Rogers (R-Michigan), the chairman of the House Intelligence Committee, said during a discussion in Washington that "The very fact that a nation state believes that they could do that without any problem or consequence is another very, very serious issue for us."
A