Ebola scare: Man dies on trans-Atlantic flight to JFK after vomiting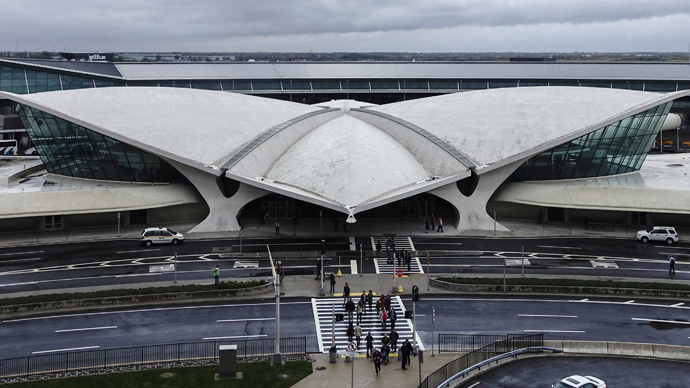 A male passenger who died after vomiting on a trans-Atlantic flight from Nigeria to New York sparked panic he could be carrying the Ebola virus. However, initial tests on the 63-year-old man show that he tested negative to the virus.
The man had boarded a flight at Lagos Airport in Nigeria, which was bound for New York's John F. Kennedy Airport. However, once airborne, the man complained of vomiting during the flight and was sick in his seat. He died sometime before the plane landed at JFK, leaving around 150 passengers worried as to why he had passed away.
Upon the plane's arrival at the terminal at around 6am local time, the door was left open connecting the plane to the airport building, "which a lot of the first responders found alarming," the source added, which was reported by the New York Post. Medical officials at the scene conducted a cursory exam and alleviated fears that the Ebola virus was present, according to a local police source.
However, Republican Congressman Peter King was so alarmed at lack of scrutiny within the airport for dealing with a potential Ebola case, he wrote a letter to the Federal Department of Homeland Security, demanding that airport officials should receive better training and there should be much tougher protocols in place for dealing with possible cases of the virus.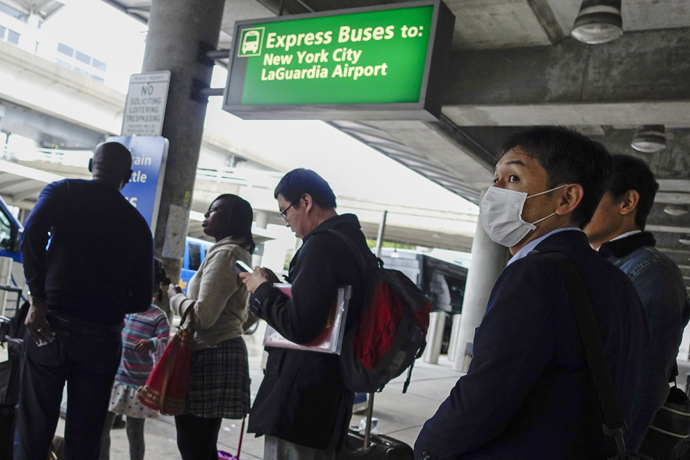 King added that personnel from the Center for Disease Control (CDC) boarded the plane after it had landed to examine the body of the passenger, however, he called the whole process "alarming."
"It was what I was told a cursory examination. The Port Authority cops and personnel from Customs and Border Protection were there, and they were told there was no danger because the person did not have Ebola," King said, according to the New York Post.
"But their concern was, how could you tell so quickly? And what adds to the concern is how wrong the CDC has been over the past few weeks," King added.
Screenings for the Ebola virus have been in place at JFK and other airports around the United States since October 11, with travelers arriving from Guinea, Liberia and Sierra Leone - where the virus is most prevalent - being targeted.
One of the first people to be screened was Mohamed Dabo, a 22-year-old Indiana man who arrived at JFK from Guinea after a stopover in Paris. He said he was surprised by the intensity of the screening.
"I don't really know what was going on in there but it was kind of crazy," he said. "I sat down there for two hours," Reuters reported.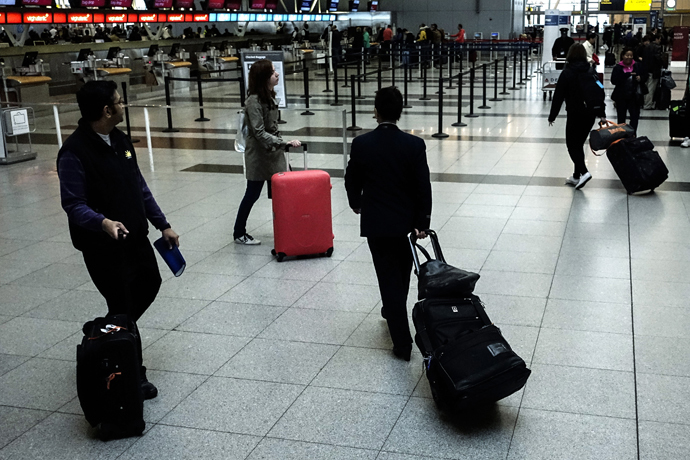 There are no direct flights to any of the three countries, so the Department of Homeland Security's Customs and Border Protection staff (CBP) are looking at trip information and checking passports.
Staff at the airports have temperature guns at their disposal, as well as asking passengers from affected areas to fill out questionnaires. However, their effectiveness is challenged by Lawrence Gostin, who teaches global health law at Georgetown Law School. He believes such monitoring "had virtually no effectiveness" when used in Canada and Asia during the SARS outbreak in 2002. He adds that people were able to escape detection by buying regular medicines over the counter at a drug store.
Meanwhile, Dr. David Mabey, who is a professor at the London School of Hygiene and Tropical Medicine says that not everyone will be truthful when filling out the questionnaires, "as they don't want to be delayed for hours," Reuters reported.
A total of 4,493 people have died so far from the Ebola virus according to figures released by the World Health Organization on Wednesday. The first cases were reported in Guinea on March 22.
You can share this story on social media: