Kerry plane breaks down for fourth time in a year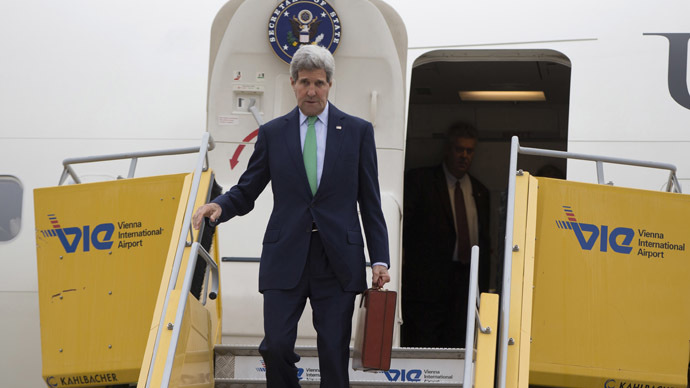 US Secretary of State John Kerry had to take a commercial flight from Vienna, where he participated in the talks on the Iran nuclear program. The US top diplomat's jet broke down for the fourth time this year.
The State Department staff and the pool of journalists travelling with Kerry were informed on Thursday that the State Secretary's Boeing 757 needed unspecified repairs, AFP reported.
The press has reacted with bitter irony to the news.
"Maybe the Iranians can send us a plane," Laura Rozen, foreign policy and Middle East reporter for Al-Monitor wrote on Twitter.
#iran negotiators had a chuckle that Kerry plane out of vienna delayed due to apparent mechanical issues. 'So it is not just our planes'

— Laura Rozen (@lrozen) October 16, 2014
And it's already the fourth time this year that Kerry's ageing Air Force plane was grounded due to mechanical problems.
Two months ago, the US secretary of state had to take a commercial nine-hour flight back to Washington after his plane broke down at Hawaii's Hickman Air Force Base.
"Finally some frequent flyer miles!" Kerry reacted back then to the news of his having to catch a commercial flight, Reuters reported.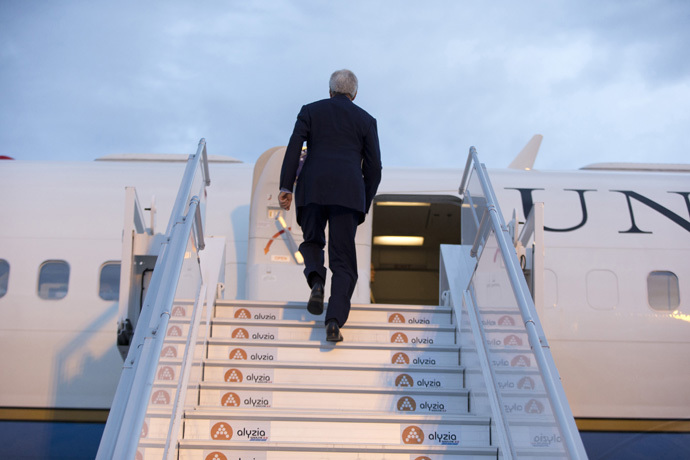 In March, Kerry's flight was delayed for several hours in London, while a technical problem was fixed.
And in January a new transponder for Kerry's plane had to be flown from the US to Switzerland, where the secretary of state was participating in international talks on the Syrian conflict.
Kerry has reportedly often expressed dissatisfaction with the ageing plane assigned to him.
Would someone please get this man a decent jet? Kerry's plane grounded ... again @AFPhttp://t.co/btTnxkjCnG@AFP@Jobiddle via @YahooNews

— Deborah Cole (@doberah) October 16, 2014

Kerry has flown some 566,000 miles (911,000 kilometers) around the globe and visited 55 countries since he took office in February 2013.
If he keeps up his traveling pace he's bound to surpass his predecessor Hillary Clinton by the end of his term as the secretary of state. Clinton flew almost a million miles (1.6 million kilometers) during her four years in office and visited a record 112 countries.