Germany tapped John Kerry's phone, spied on Turkey for years - report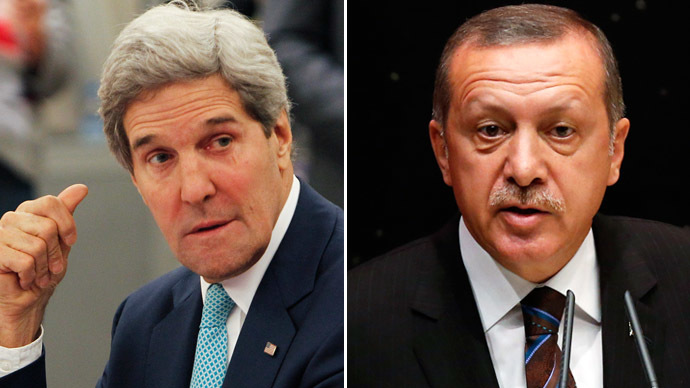 Germany's foreign intelligence agency eavesdropped at least one telephone conversation of US Secretary of State John Kerry and spied on NATO ally Turkey since 2009, Der Spiegel newspaper revealed on Saturday.
Germany's Federal Intelligence Service (BND) picked up the phone call "by accident" in 2013, the weekly newspaper reported in a pre-publication citing unnamed sources. Kerry was discussing the Middle East tensions between Israelis, Palestinians and Arab states in a satellite link, according to Der Spiegel.
The new revelation comes after German media - Daily newspaper Sueddeutsche Zeitung (SZ) and regional public broadcasters NDR and WDR – reported on Friday that BND intercepted at least one phone call made by former Secretary of State Hillary Clinton. The date of the call was not given and the media said that it was also picked up "by accident".
The German media retrieved the information of the hacking from documents that were passed to the CIA by one of its moles inside the BND.
On Saturday Der Spiegel reported that Clinton's call recorded was intercepted in 2012. Clinton was in talks with former UN chief Kofi Annan, who had just returned from negotiations in Syria and wanted to brief the former Secretary of State.
The NDR added on Friday that Clinton wasn't the only one spied on as "apparently, phone calls by US politicians and from other friendly nations have been repeatedly recorded and submitted to the respective BND President as instructed".
"The fact that the recording wasn't deleted immediately was called 'idiocy' by a member of the government in Berlin," NDR reported.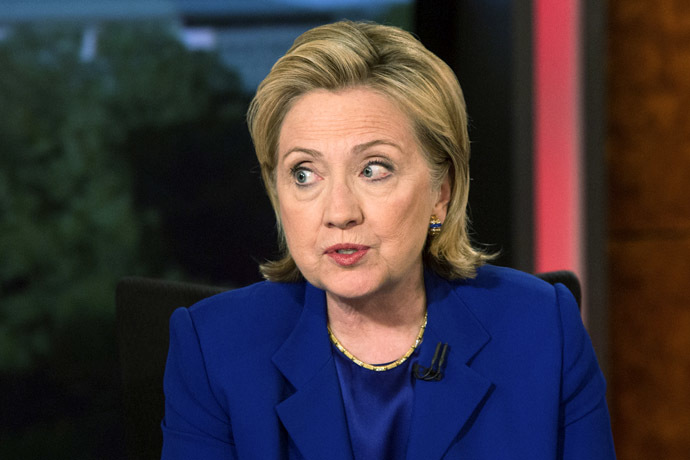 In another leak, Der Spiegel also learned that BND has been spying on its NATO ally Turkey since 2009. No further details on the scale of surveillance were given. Sources confirmed the wiretapping to the German newspaper Frankfurter Allgemeine Sonntagszeitung, saying that it was essential for national security as there are many Turkish people living in Germany.
The government in Ankara says it intends to carefully investigate the Der Spiegel report.
"I am of the opinion that this needs to be taken seriously… Definitely, our government and foreign ministry will carry out the necessary research about the allegations in the magazine," Mehmet Ali Sahin, deputy chairman of the ruling Justice and Development Party (AKP), was quoted as saying by Agence France Presse.
According to Der Spiegel, the German government reviews its espionage program every four years but did not modify its priorities after the NSA scandal that deeply strained US-German relations last year.
The full version of the report will be published by Der Spiegel on Sunday.
In October, US whistleblower Edward Snowden leaked information that Washington had conducted intensive spying operations including tapping phones of at least 35 heads of state, including Germany's Chancellor Angela Merkel.
Merkel called US President Barack Obama over the issue, saying that if the revelations were proven to be true it would be "completely unacceptable" and represent a "grave breach of trust," Steffen Seibert, a German government spokesman, said at the time.
The issue was brought up again in July when two US agents were unmasked, suspected of acting as double agents within the state security apparatus, and passing secrets to US intelligence contacts. In response to the espionage scandal Germany promptly expelled the Berlin CIA chief.
The new reports may escalate the growing political tension between the two states, key partners in the NATO military alliance.
Last month in an interview to German broadcaster ZDF Germany's Chancellor said that Washington and Berlin have different perceptions of the role of the intelligence service.
"For me it is a sign that we have fundamentally different conceptions of the work of the intelligence services."
"I can't say in advance if [the measures we took] will have an effect, of course I hope something will change. But the important thing is to show how we view things... and it is not a co-operative partnership when such things take place."
You can share this story on social media: