German minister's 'give up' advice to Snowden stirs opposition ire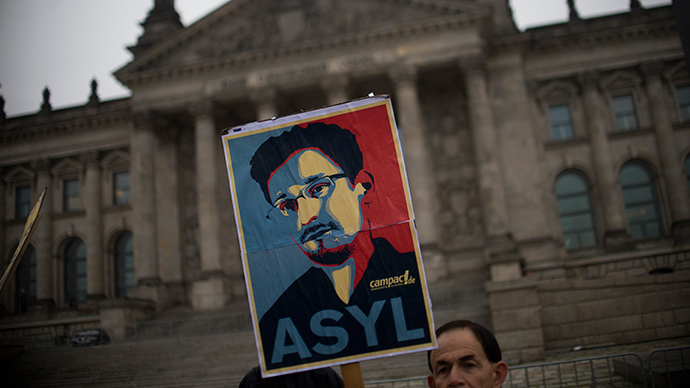 Instead of being hunted and changing countries all his life, Edward Snowden should return to the US and face charges, shared the German Justice Minister, arousing waves of indignant comments from political opponents and human rights activists worldwide.
Former NSA contractor Edward Snowden "surely doesn't want to spend the rest of his life being hunted... or wandering from one [place of] asylum to the next," said Germany's Justice Minister Heiko Maas in an interview (in German) with the DPA news agency.
Two days before 31-year-old Snowden's asylum visa to Russia expires on July 31, Maas advised the former spy to break up the deal with Moscow and go back home to face US justice.
According to Maas, Snowden's lawyers had already talked to American officials, looking into the variants of Snowden's return to the US.
"If both sides agree, it would serve Snowden's purpose," Maas said.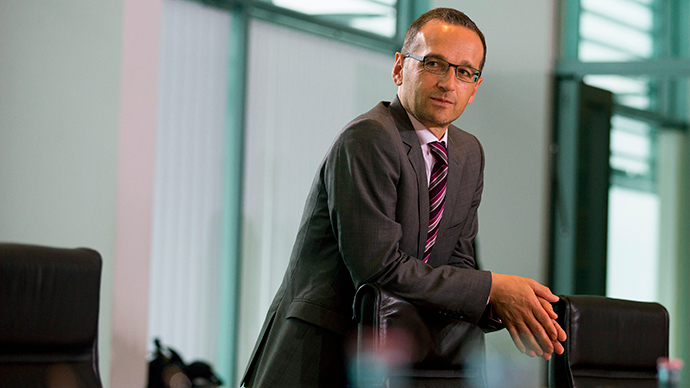 Although in May Edward Snowden said himself that he'd "like to go home" in an interview with Brian Williams, he would hardly do so after Washington labeled him as traitor and promised to put on trial on high treason charges.
Snowden enjoys wide support among the German opposition parties, who campaigned for months to invite the whistleblower to testify before national parliamentary committee investigating US surveillance practices in Germany.
Edward Snowden did express interest in appearing before the German NSA inquiry committee, but refused to testify via remote video connection, insisting that he needs to provide his evidence in.
Yet so far Snowden has not been allowed to come and bear on the issue of the NSA surveillance in Germany, because Berlin has an "arrest request" from the US.
So even despite the ongoing spy scandal over the US recruiting high ranking official in Germany's security structures, Berlin cannot guarantee Snowden's security, as it remains unclear whether the German authorities would arrest Snowden upon arrival and deport him to the US anyway.
"We have asked the US government some questions regarding this, but we haven't got any answers," Maas said in an interview. "We are being cautious and want to know exactly how Snowden would be treated if he appears for a trial in the USA."
Germany's opposition parties insist the government is applying insufficient effort to enable Snowden to share his knowledge about the true scale of the US espionage in the country.
Maas should have arranged for Snowden to face the German NSA inquiry committee, but "unfortunately he isn't doing that," an MP from Germany's Greens Party, Konstantin von Notz, a member of the Germany's NSA inquiry committee himself, told Deutsche Welle on Tuesday.
Politician Jan Korte, a member of opposition Left Party, said that "Whether Snowden is taken in by Germany or not is a purely political decision."
In the meantime, German Chancellor Angela Merkel emphasized last week that Snowden does not fit to the conditions for the granting of asylum. Still Merkel, who Snowden's leaks allege has been under constant American surveillance for years now, remains 'mad' over the spy allegations.
According to Deutsche Welle, the Green and the Left parties of Germany are going to go to court together to force the NSA investigation committee to question Snowden anyway.
The majority of the NSA investigation committee, largely consisting of Angela Merkel's Christian Democrats and the Social Democrats coalition partner are against the move.
Edward Snowden's lawyer has reportedly applied for an extension of Russian asylum for his client.
You can share this story on social media: