​Germany opens NSA spy probe amid calls to deliver Snowden to testify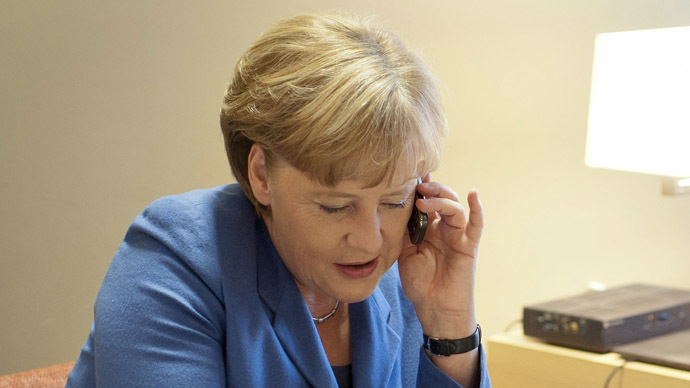 Parliamentary hearings into the scandal involving NSA spying on Germany have started. Some members of the investigative committee have suggested bringing in the document leaker Edward Snowden himself to testify. Some expect this to anger Washington.
The Bundestag presented the evidence on Thursday, as German public anger over America's blatant violations of German sovereignty vents steam. But some are already speculating what the result of the hearings will mean in practical terms, for German-US relations. And what political fallout will ensue by inviting Snowden to Berlin?
Fresh revelations regarding the NSA's activities in Germany continue to pour in amid outcries from the German people. Der Spiegel magazine has published further Snowden leaks recently, among them the revelation that the Americans compiled a comprehensive dossier on Merkel, which included over 300 intelligence reports. Apparently, the NSA database contains information obtained during surveillance of over a hundred world leaders.
What's more, the magazine detailed how British secret services also played a part in all this, by hacking into German internet companies.
Clemense Binninger, who is tasked with leading the eight-person investigative committee, does not expect the US to help much in clearing up the surveillance allegations, and believes attempts to formulate a Washington-Berlin no-spy agreement have come to a complete halt, Deustsche Welle reports. Questions the German government sent to the US government have likewise not received a reply – and the head of the committee doesn't see this changing anytime soon. But Binninger, who is a member of Chancellor Angela Merkel's Christian Democratic Union party, said "mass surveillance of citizens will not be tolerated."
The committee chair believes getting at least some response from the Americans would be "an important step forward to restoring trust." However, this is where their power ends, as the committee can do little more than examine evidence. They can neither compel the US or Britain to play a more active role in helping, nor do they have the authority to summon foreign witnesses to Germany to testify.
And this is where the disagreements arise. Konstantin von Notz of the Green Party first filed a motion to subpoena Snowden and get him to Berlin for a testimony. Given Snowden's key role nine months ago in leaking the history-changing documents, this is seen as a matter of paramount importance.
And Snowden is willing to testify, as von Notz's Green Party colleagues visiting the former NSA contractor in Moscow found out. But Binninger himself isn't sure how much help he could offer, since the computer wizard himself said he doesn't know much more than what is being revealed. And it's been said that his answers to earlier questions by the EP were quite general.
Other members of the committee are just as serious about getting Snowden's take on the NSA's role in the surveillance on the German political apparatus. Patrick Sensburg, an MP from the CDU, suggested that some document exchange be facilitated between cooperating journalists as a substitute for Snowden traveling to Berlin.
Others are pressing harder for direct talks with Snowden. Martina Renner of the Left Party believes the "knowledge in Snowden's head" can only be accessed by direct questioning.
The inquiry will be very thorough, and German politicians expect to spend two more months studying documents before a decision on summoning Snowden is reached. But even then, the time frame for actually getting Snowden there has been set at two years; it's difficult at the moment to see where Snowden's place in the inquiry will be.
And they would have other things to consider, namely – would it be wise to risk a limited testimony from Snowden over further souring relations with the West, who have an arrest warrant out for the document leaker and readily accuse anyone of colluding with the enemy if Snowden's name is so much as mentioned?
A top German prosecutor is also deciding whether to open a full-scale criminal investigation against the NSA – another way to go about the issue.
Some, though, think that this is unlikely, because it would contribute to increasing German-US tensions at a time when both are trying to stir up a unified effort against Russia for its alleged actions in Ukraine.
In either case, the committee has said that its inquiry will also deal with the broader questions of intelligence work, such as what the limitations on international cooperation are, what the US is allowed to do regarding Germany, how deep did the knowledge of NSA snooping on German officials run in domestic circles, and others.
Benninger also believes that a discussion on the place of data gathering on citizens in today's world will be beneficial for redirecting the focus from all-out data-mining to more streamlined identity checks.
You can share this story on social media: