Alabama pastor admits he has AIDS, slept with church members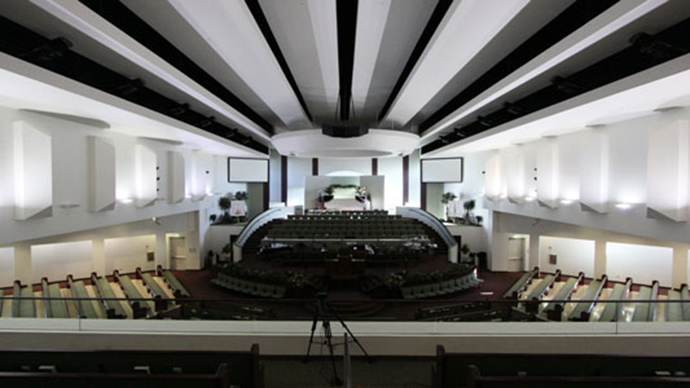 An Alabama pastor is being sued after admitting that he had sex with multiple female members of his congregation. Worse, however, is that he declined to inform them he had AIDS.
The shocking news was revealed by the pastor himself, Reverend Juan Demetrius McFarland of the Shiloh Missionary Baptist Church. Starting in September this year, McFarland began recounting to parishioners – through his sermons – the fact that he tested positive for HIV back in 2003, going on to note that he has had AIDS since 2008.

This news alone was not enough to attract calls for McFarland to step aside. In fact, most members of the Church supported the pastor and initiated efforts to help in in whatever way they could, according to a report by local NBC affiliate WSFA.

However, McFarland dropped a bombshell just a few Sundays ago, when he announced – again, in a sermon – that he'd had sex with women and did not tell them of the fact that he had AIDS. In another sermon, the pastor admitted he was abusing illegal drugs, the Associated Press reported.

"He concealed from the church that he had knowingly engaged in adultery in the church building with female members of Shiloh Missionary Baptist Church while knowingly having AIDS," Church Deacon Nathan Williams Jr. said to WSFA.

For the Church's deacons, that was the last straw. On October 5, they voted overwhelmingly to fire McFarland, though the pastor of 23 years insisted he would not step down. With McFarland remaining defiant, the deacons filed a lawsuit asking a judge to prevent the pastor from working and hand over control of the Church.

In their lawsuit, the deacons claim McFarland practiced "debauchery, sinfulness, hedonism, sexual misconduct, dishonesty, thievery and rejection of the Ten Commandments."

McFarland could also face misdemeanor charges if it's true that he knowingly spread a sexually transmitted disease.

"Our moves are going to come directly from counsel. We want peace and we want to do things right, legally," Williams said to WSFA. "We are not looking to hurt him. We are looking to get the Church back. That's our theme: Get the Church back. We want the Church back. That's it."

For his part, McFarland was dismissive of the lawsuit, telling the AP his attorney would be looking closely at it before he takes his next step. Still, the minister indicated he would not be leaving his post. He has even replaced the locks on the church doors and changed bank account numbers in order to evade financial consequences.

"I will command the pulpit from this day forward," he said.

Despite previous support from churchgoers, attendance at McFarland's sermons has dwindled considerably. This past Sunday, just 50 people attended the service – usually, there are 170 people every week.
You can share this story on social media: